Aura trusts Lifting Group for the renewal of its website, adapting it to new usability and web browsing standards.
Si te gusta compártelo:
Aura is a company specialized in Microsoft technology. They rely on corporate values and culture, attaining the soul of what they are and what makes them different. They believe in people, talent and the satisfaction of their teams in order to be the best. For Aura, the team is key to the company, the engine behind the action and its reason for being.
Due to these values, the team is always able to keep up with the latest technological trends in the market, facing all the technological challenges of their customers in an innovative, efficient and profitable manner.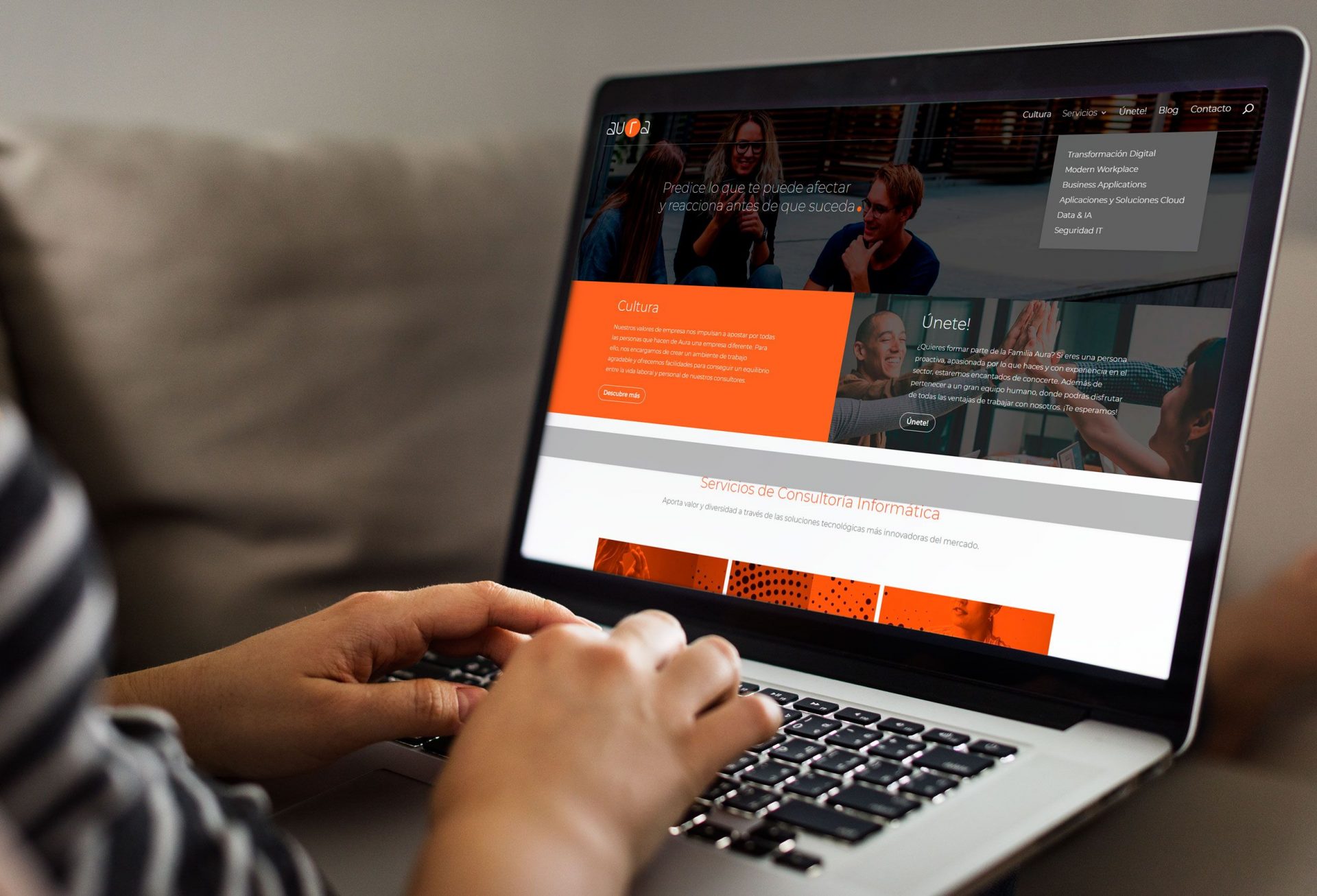 At Lifting Group we have worked on the renovation of the old Aura to facilitate for its current and potential customers their interaction with the page, access to relevant content and its best visualization of offered services. After performing a UX analysis and defining the alignment of corporate identity with usability  and web browsing our Imagine Creative Ideas UX design team developed a prototype to test and analyze the user experience based on the look & feel established during the project.
The objective agreed upon was to provide a new corporate website with greater visibility of its services.. We have taken advantage of SEO optimization previously performed on the previous page to adapt the new WordPress  to a responsive site with a more attractive visual concept and a better user experience.
At the Lifting Group we thank again Aura's  trust in pushing forward its projects, challenges and concepts with us.