Our client SERHS Equipments continues to rely on Lifting Group to develop an SEO optimization strategy for its website.
Si te gusta compártelo:
SERHS Equipment is a company dedicated to the installation and sale of equipment as well as machinery for hotels, restaurants and communities, with more than 25 years of experience in the sector.
It serves more than 40,000 customers, comprising part of the SERHS group, a corporation comprised by 59 structured into 6 business divisions.
The objective of SERHS Equipment continues to be to address the needs of its customers, always seeking maximum satisfaction. In addition, to facilitate attention for each customer, the company has a website for online purchases, as well as the consultation of any doubt or information.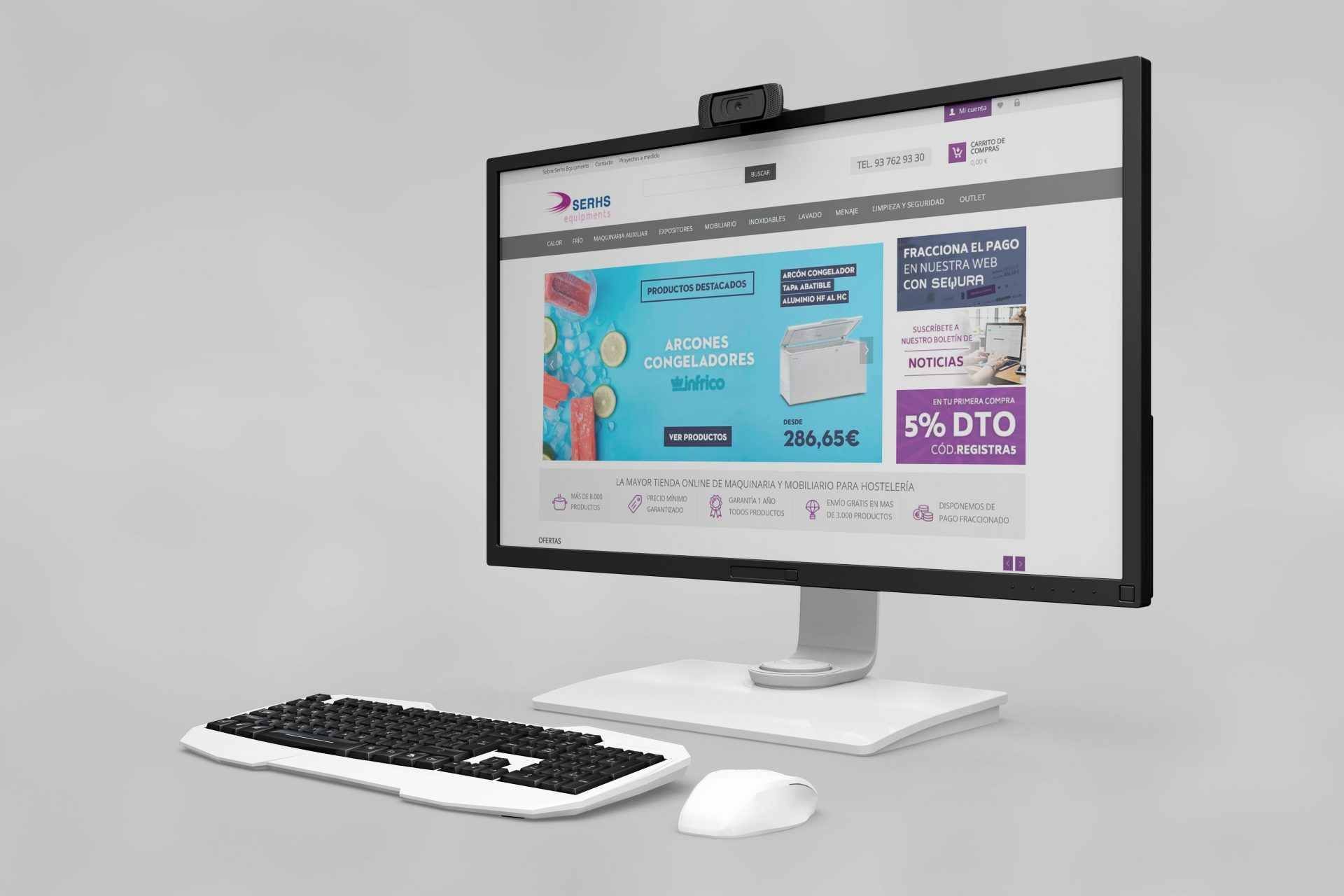 At Lifting Group we have developed  strategy for the webpage of SERHS Equipment.  
The main goal of the strategy is to increase the visibility of the webpage in a more ambitious way in the organic results of search engines through the
the onsite optimization onsite and improve its  usability at the user level.
Thus, there has been a study of keywords for the current website of the brand as well as the competition for each product and sub-product category for the proper optimization of e-commerce.
There has also been an analysis of backlinks of the Serhs Equipment website along with the competition to define the SEO strategy Offsite focused on linkbuilding and the generation of content on the website as well as other studied websites with a good reputation and optimum positioning for the next 6 months.
The definition of a content strategy and quality Inbound Marketing is also proposed, which will help optimize the SEO positioning of the site.
SERHS Equipment already comprises part of our Marketing Outsourcing clients for 4 years and once again we want to give thanks for the trust Serhs Equipment has placed in us for this big project.