Blue Barcelona is trusting in Imagine Creative Ideas for the development of a new website.
Si te gusta compártelo:
Blue Barcelona SL is a family business with ten years of existence dedicated to integral property management, with a  great variety of accommodation for students and tourist accommodation in the area of Barcelona.
The organization distinguishes itself in three major areas of business:
Blue Barcelona Apartments, an agency dedicated to tourist rentals focused on people who come to Barcelona to spend a few days or even weeks.
Blue Barcelona Immobiliaria, with a business focused on the purchase, sale and rental of properties.
Blue Barcelona study abroad, rentals for foreign students traveling to Barcelona to undertake master and postgraduate programs.
Blue Barcelona wants to make the stay of their tenants an unforgettable experience. Its clients are certain that the accommodations perfectly meet their expectations and that both the rental process and the received attention is unbeatable. The challenge was to also make the digital process great too, and so the website project conducted by Imagine Creative Ideas, the Creative and Digital Development agency of Lifting Group, has provided a unique and powerful digital experience for users.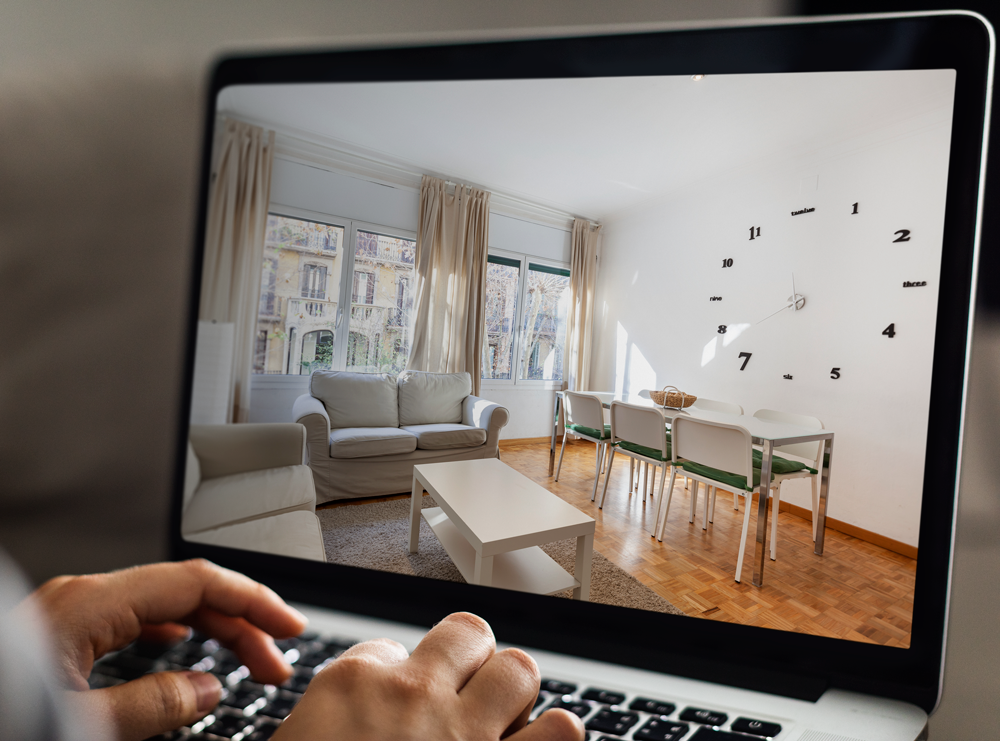 At Imagine we have deveoped a  website project for Blue Barcelona based on WordPress with custom design and functionalities, with the purpose of granting a greater visibility of the business and achieving greater dissemination and direct sales in the digital channel..
Imagine Creative Ideas has focused the structure of the new website both on the rental of rooms for those students who come to Barcelona for a season, and on the rental of tourist apartments rented to foreigners for a few days or even weeks.
It is providing a more  attractive visual concept, transmitting the values that define Blue Barcelona, as a transparent and approachable company that can be trusted  and providing a better use experience adapted to his/her needs.
At Lifting Group we are grateful for the trust in us for the development of the new website that will help Blue Barcelona to expand its markets, gain renown and continue growing.