[one_half]

At Lifting Group, we always address challenges with a very clear approach, which allows us to work alongside the customer to achieve their objectives in a sustainable way that that generates a sufficient foundation on which to base the next scenario, the next challenge.

This is because, from our point of view, a company, brand, product or organization is in constant evolution. Everything moves at a faster pace and being up-to-date requires a greater effort. That is why, even if we are in the process of defining a long-term strategy for some of our customers, we always build it on the basis of its implementation and adaptability.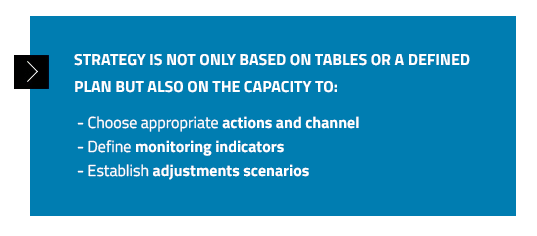 A long-term strategy is equivalent to 6 months/1 year; anything that goes beyond that is part of an objective or a vision. From this point of view, we lower the strategy from a high position in the process to one closer to implementation and achievement.

To do so, we must clearly distinguish OBJECTIVES and Objectives, and not only in the way we have written them down; OBJECTIVES determine destination and course, and Objectives are milestones that allow us to set the course to reach the destination.

[/one_half] [one_half_last]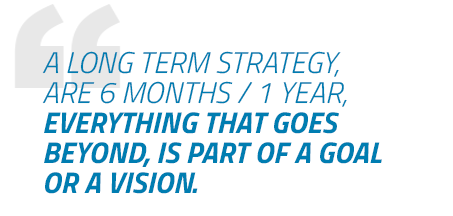 At Lifting Group, we are committed to applying a strategy to all of our services, since strategies must be the basis for any action, channel, analysis or adjustment. In this way, we are able to consolidate the course.
Whether the collaboration with our customers starts with a definite service focused on an action or channel, or with the definition of a global corporative strategy with a full scope in the organization, at Lifting Group we make sure to define with our customer at what point of the course we are and which is the final destination, in order to provide all our know-how and ability to
help, to achieve the objectives we have set together beforehand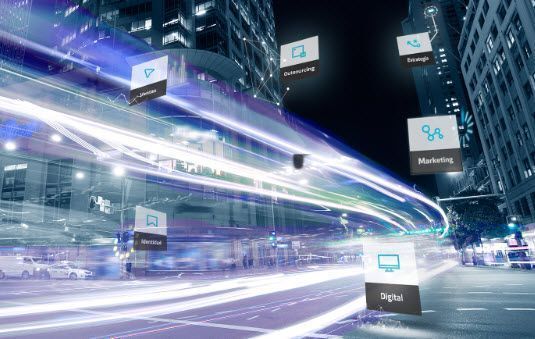 .

[/one_half_last]
Our Services
[div_class class="box-nuestro"] [one_fourth]
[/one_fourth] [one_fourth]
[/one_fourth] [one_fourth]
[/one_fourth] [one_fourth_last]
[/one_fourth_last] [one_third]
[/one_third] [one_third]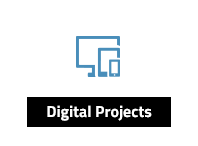 [/one_third] [one_third_last]
[/one_third_last] [/div_class]

Our approach allows us to provide strategy, creativity, innovation, expertise and ability. We create a new, valuable proposal that is completely different in the sector of agencies and consultancies.