Similar to the reputation of a brand or a product, the online reputation of a web site, portal or e-commerce is not made from one day to another.

It requires hard work, dedication, and, above all, determination to make the right decisions and convert it into a profitable on-line business platform.

The hardest part of the work is building up an online business that is successful right from day one of the project going live on the network when it starts to interact, sell, and offer services to the clients.

[one_half]
WORKING TOWARDS BUILDING AN ONLINE REPUTATION AND TO A MARKETING STRATEGY IS ESSENTIAL TO BRINGING TRAFFIC TO YOUR WEB SITE
Even if the online store you have just launched is easy to use, functional, and attractive, if you do not make it easy for your target audience to access, then it is as if it does not exist. Your e-commerce is as lost as a store in the middle of the desert.
Once you have launched the website it is important to create the communication channels necessary so that your audience can find you easily. This is where an Online Marketing Strategy comes into play so that all the tools required to bring value-added traffic to your web site should be implemented so that it increases the value of your brand and your reputation on the Online and Digital Channel every day.
WHAT IMAGE ARE YOU CREATING OF YOUR BRAND ON THE ONLINE CHANNEL?
You have launched your e-commerce, a store that represents your brand values, with an impeccable, easy-to-use design. It contains quality information that conveys confidence in a secure environment and products that have been selected according to the needs of your target audience. The first orders come in and you run out of stock…your deliveries are going to be delayed a few days. Christmas is just around the corner.
This could damage your reputation online and, if you do not manage the situation correctly, you could end up with a dissatisfied customer who posts a negative review on the social network, something that is not good for any brand.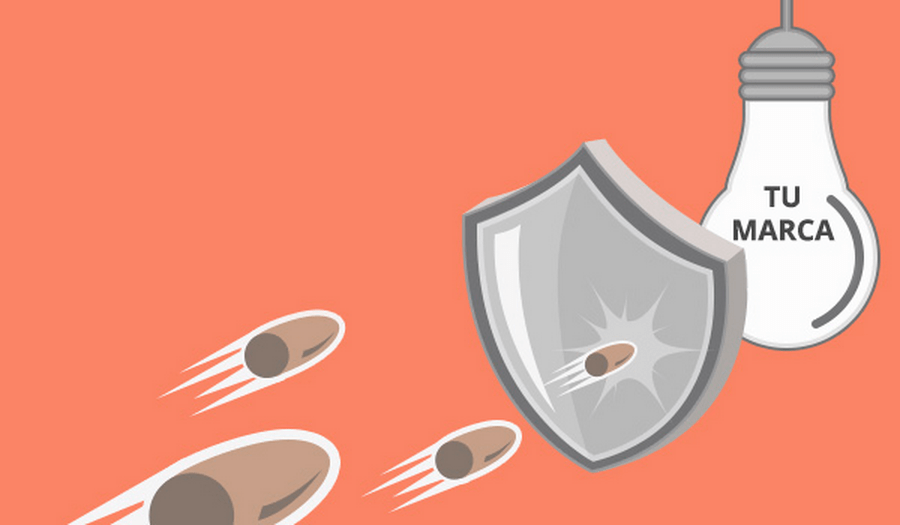 [/one_half] [one_half_last]
THINGS THAT MAKE YOU STAND OUT FROM THE REST THAT YOU CANNOT IGNORE WHEN BUILDING THE DIGITAL REPUTATION OF YOUR ONLINE STORE  
There are certain factors that you cannot ignore and that help you stand out from the rest; building a reputation online based on excellence and providing a good service to the client.
The costs derived from the service or purchase of the product, the delivery turnaround, and even the price of your products in comparison to other e-commerce selling the same product(s) can differentiate you from the rest of your competitors.
However, just being accessible, as well as being present on the Social Networks (it is not necessary to be in all of them rather those that compliment your product/service and your target audience) is going to help you generate added-value to your brand.
ACTIVE LISTENING AND ANTICIPATION FOR PROTECTING THE DIGITAL REPUTATION OF YOUR BRAND OR ONLINE STORE
Add value to your target audience
There is no point being on the social networks if you do not give relevant information that your target audience considers to be of use. To get to know your public better and their interests, it is important that you monitor your audience and your brand.
In this way, you take control of the comments and possible criticisms on the Social Networks, Blogs, and Forums, making sure that they do not Go Viral. Keep in mind that everything you do is with the objective of being able to respond to your pubic with empathy, quickly and to gain their confidence.
Controlling what they say in the Media means you control the digital reputation of your online store or portal
Send interesting messages to those covering the Media that talk about you in the way you want them to is key to your online Reputation Strategy.
Contact with Influencers to improve the Digital Reputation of your e-commerce
Have a list of Ambassadors who write reviews about your brand or business in a positive way is a point in your favour for your Online Reputation strategy. If you want that your product is on the crest of the wave, you will need to surround it with people who share your values and that the same reaches your audience.

[/one_half_last]
MINIMISE THE VISIBILITY OF NEGATIVE COMMENTS ABOUT YOUR ONLINE BUSINESS
It is possible to take full control of what they say about your brand, you can even prevent it, but this does not avoid the fact that your product could have faults or be attacked. It is for this reason that if the alarm bells start ringing you need to be prepared to respond and minimise any negative comments.
In Lifting Group we are specialists in working on the Online Reputation of your online business and we know how to react so that a negative comment does not turn into a crisis situation.
        We are continually monitoring what they say about your brand
        We build a positive Online Reputation through both your Own Channels (web, social network, blog, etc.) as well as those inherited such as marketplaces, opinion forums, comparators, etc.
        We eliminate negative results
        We keep you informed at all times
If you wish to have a team working to build the reputation of your business online do not hesitate and contact Lifting Group.