Outsourced marketing services
Your external marketing department that works as if it were your own team
When it comes to marketing outsourcing or external marketing, Lifting Group takes the lead as a renowned agency in Spain since 2007, boasting more than 15 years of industry expertise. Marketing outsourcing has evolved into a pivotal management approach for countless businesses, attributed to its undeniable advantages and the value it brings. Entrusting your marketing department to outsourcing allows your company to channel its focus into core competencies while tapping into superior online marketing services.
Our specialized marketing outsourcing agency is meticulously designed to equip companies and organizations with heightened agility, advanced digital solutions, amplified visibility, and competitive digital marketing prices. The results are far-reaching for businesses, encompassing a wider market scope and the transformative potential to convert conventional fixed costs of structural and personnel management into adaptable expenditures based on contracted service hours. In this transformative era, business paradigms are shifting towards enhanced flexibility and customer-centric models, a trend mirrored in the escalating demand for solutions like our dynamic outsourced marketing team that seamlessly adapts to the evolving needs of enterprises.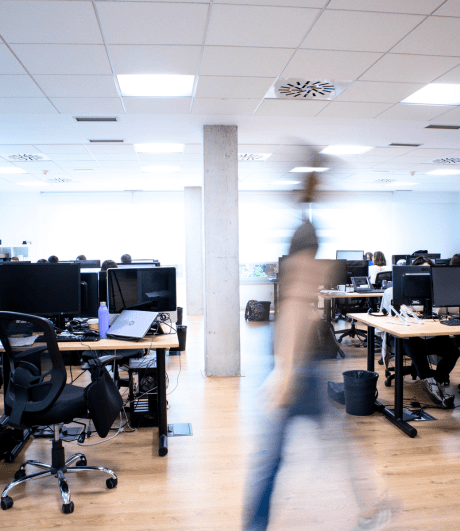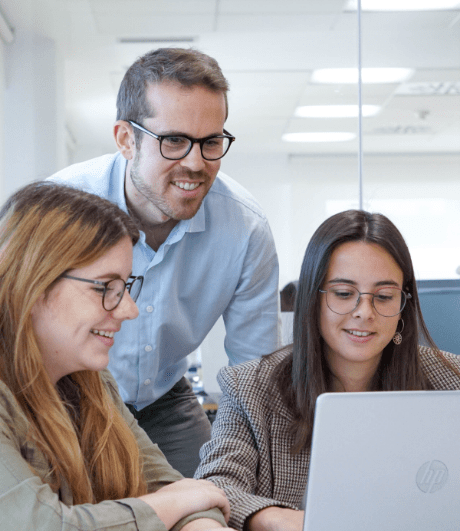 What can we do with our outsourced marketing team?
At Lifting Group, we are a 360 online marketing agency, and we have the advantage of benefiting from the services and teams of other divisions within the company, including consulting, digital marketing, communication, web development, and design. Thanks to this collaboration, our team can adapt to the multidisciplinary needs of each project and offer clients a fully comprehensive service with experts in each area of service and/or modality, such as digital marketing outsourcing.
Through outsourcing a part or area of the company, we enable our clients to have an interdisciplinary team with experience in various digital channels and the passion and commitment to grow businesses. With the implementation of our marketing outsourcing services, companies have gained the ability to adapt to the new realities and trends in today's market, as well as meet the demands of their current and potential clients while staying up-to-date with the latest technological advancements.
Discover the benefits of our outsourced marketing agency
We are marketing experts, your travel companions to enhance the performance of your company and business.
At Lifting Group, we focus our work on achieving our client's business objectives and translating them into measurable results and business growth. Some of the features of our marketing services and service marketing characteristics we offer include:
1
Specialization
The global market overview, along with continuous training and learning, keeps our teams up-to-date with different market dynamics and trends. This allows us to be 100% efficient with our clients and provide high-quality digital marketing advice
2
Human team
We incorporate an outsourced marketing team as if it were our own. This allows us to immerse ourselves in the culture, business philosophy, values, and corporate identity to ensure the best results. Our digital marketing team and marketing experts are specialists in their respective areas
3
Flexibility
The marketing outsourcing service is structured innovatively and differently thanks to a system of allocated monthly hours. All of this allows us to offer a flexible service completely tailored to the needs and requirements of our clients
4
Adaptability
The marketing outsourcing service allows us to adapt to the needs of each company, offering clients the service modality that best fits the demands of their business. All of this is with a clear objective: to increase competitiveness and ensure future success through an omnichannel marketing strategy.
The key points...
Definition of short, medium, and long-term strategy identifying the main objectives.
Definition of strategic RoadMaps for implementation on a semi-annual basis.
Multidisciplinary teams of 4 to 6 people to provide service to clients.
Proactivity, the entire team interacts regularly with the client.
Monthly reporting, alignment of results and actions according to the strategy.
Additionally, as part of the functions of a marketing agency and digital marketing agency, we take care of staying updated on the latest trends and technologies in the industry, thus ensuring a quality service and optimal results for our clients.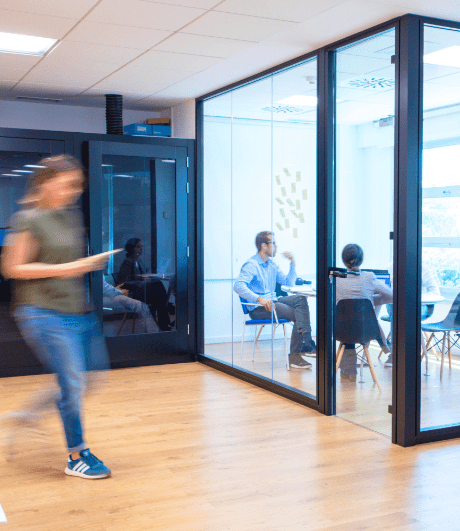 Marketing Outsourcing for businesses | Our Modalities

DIGITAL
Marketing Outsourcing
OMNICHANNEL
Marketing Outsourcing
GLOBAL
Marketing Outsourcing
IMPLANT
Marketing Outsourcing
Minimum Service
30h/month
40h/month
60h/month
100h/month
Commitment
3 months
3 months
6 months
6 months
Strategic Definition
Quarterly
Quarterly
Quarterly
Quarterly
Strategic Roadmap
X
X
X
X
B2B
X
X
X
X
B2C
X
X
X
Sales
X
X
X
Digital Channel
X
X
X
Expansion
X
X
X
International
X
X
X
X
Multidisciplinary Team
X
X
X
Native Team
X
Successful cases of clients who rely on our Marketing Outsourcing department