You have a business idea in mind, where you're interested in selling one or several products online. However, when it comes to creating your website to sell them, we don't know which type of online store is most suitable for your particular case.
You can't make the decision lightly because you'll need to invest time and capital into development and hosting, so you'll have to analyze all the features of each platform before starting the development.
In this article, we will help you choose the best option that fits your particular case.
What is WooCommerce and what is Shopify?
Before assessing which is the best option for your business, you need to understand what each of these tools entails.
This tool is a free WordPress plugin that allows for the creation of open-source online stores. This means that a developer with sufficient knowledge and skills will be able to customize any requirement needed for their website. However, as good news for users without technical knowledge, there is a wide range of free and paid plugins available that allow for the inclusion of many popular functionalities, most of which do not require any programming knowledge.
Many shipping companies offer the option to implement their own order tracking plugins that are directly linked to WooCommerce. This is made possible thanks to the open-source code, which allows companies to develop the necessary functionalities they require.
Notable functionalities among these types of extensions, whether provided by WooCommerce itself or by users, include the wide range of payment methods that can be integrated into the website, such as card payments, PayPal, and even Bizum. If you wish to apply specific rules to the shopping cart, this is also possible with these plugins. Additionally, the creation of product bundles to facilitate and incentivize users to purchase multiple products grouped together on your website is another standout feature. Subscriptions for various types of products, whether online or physical, can also be easily set up.
Being a WordPress extension, you can manage it on any server you prefer and have a high level of customization available.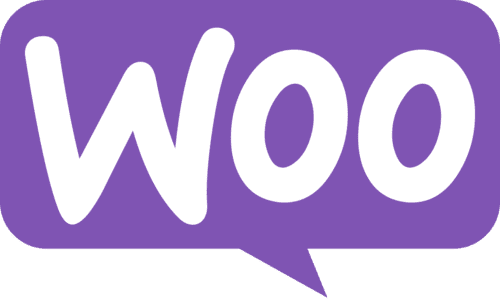 This e-commerce platform is a cloud-based solution that allows for the creation of your online store in just a few steps. As it has its own server, it does not allow you to upload it to your own server, but its monthly plans are designed for small volumes and small businesses.
In this case, if you decide to use Shopify's native payment solution, the tool will take a small commission for each purchase (between 1.8% and 2.4%).
Both hosting and domain are handled by Shopify.

Differences between both options:
As we mentioned before, depending on your needs or those of your client, you should consider one option or the other.
Here is a comparative table to help you decide the best platform that suits your business.
| | | |
| --- | --- | --- |
| | WooCommerce | Shopify |
| Hosting and domains included | No | Yes |
| Is it free? | Yes | No |
| Unlimited number of products | Yes | Yes |
| Payment options in different countries and currencies | Yes, it is likely that plugins will be needed for a better experience | Yes |
| Help for website issues | There are WordPress forums where users and plugin developers are willing to help. Paid plugins usually offer support for the duration of the subscription | There are support forums where other users can help, or you can also reach out via email or support chat. |
| Integrations | Either programmed or through a plugin | With an extension |
| Templates | There are templates, both free and paid, that can help you style your online store. | There are templates, both free and paid, that can help you style your online store |
| Customization of functionalities | You won't be limited in terms of functionalities, as you can integrate any functionality through programming or plugins | Only through extensions |
| Web attacks | You will have control over your store, so if you experience a web attack, you will be responsible for restoring a backup or removing any malicious files that may exist after a security breach | Shopify has control over your data. In the event of a massive attack on the platform's databases, your data may be exposed |
| Security management | You will be responsible for everything | Shopify will take care of any issues that may arise. |
| Website weight | If your website has many plugins, it can become heavy, so you will require a better server for optimal performance | All plans have unlimited bandwidth and websites, but excessive use of extensions can cause conflicts and loading issues. |
| Purchase commissions | Possible commissions from your bank or the payment methods you use. Cash on delivery does not incur a commission (unless assigned by your shipping provider) | Commissions are applicable in any of the options. |
| Abandoned cart functionality | With extensions (both free and paid). | With extensions (both free and paid). |
| Product variations | There is no limit to variations | Limited to up to 100 variants |
| Developer costs | If you don't have the technical knowledge to do it yourself, you will always need developers to implement all the necessary changes | You should be able to make all the changes yourself without any technical knowledge. |
| SSL certificate | Depending on your hosting options (from free to over €100) | Freee |
| Hosting | It usually ranges from €5 to €100 per month for a conventional website, depending on the scale of your site | A minimum of €27 per month, depending on your plan. |
| Multiple languages | With a plugin (paid or free, depending on your needs) | Yes |
| Responsive structure (mobile-friendly) | Yes | Yes |
| Sales statistics and reports | Yes | Yes |
Which option should you choose?
After comparing the points above, you should choose the tool that best fits your needs. You should consider the amount of money you're willing to invest in your store, the delivery time, and your own technical knowledge or that of your team.
To help you choose the type of website you should go for, you can treat websites as if they were cars. A professional driver and/or a team of experts would prefer a more customizable vehicle that allows them to have tailored performance and features, unlike a standard vehicle.
At Lifting Group, we can advise you to provide the best option according to your needs and possibilities, to achieve the ideal professional project for your business. Don't hesitate to contact us!