If there is one thing we are sure of, it is that no one could have predicted 2020 and if there is one thing we can learn from it, it is the need to be prepared for both the expected and the unexpected. It has been a year that has generated a strong impact for both brands and consumers. Now, with our foot already in 2021 and eager to overcome new challenges, we have decided that it is time to be aware of the new trends in Influencer Marketing. 
What is an Influencer Marketing and what should we take into account?
It is understood as a person who has a certain authority and relevance and therefore is able to persuade and change the behavior and decisions of an audience. This promotional strategy, used by many brands, consists of taking advantage of the charisma, influence and fame of a specific person to get a message across to the target audience. 
70% of brand engagement comes from working with influencers. 

In addition, 92% of consumers say they trust something they have heard about or seen from a person they follow and who they feel has similar interests, much more than any advertisement or promotion. 
But why is it so important? Being aware of new trends will allow you to boost your brand, stand out from the competition and reach your target audience. In addition, keeping up to date with what's happening in the industry, is one of the most powerful strategies there is. 
We are aware that the sector has grown enormously in recent years. The growing popularity of new social media platforms such as TikTok, has allowed companies to target consumers in a much more creative and original way, thus generating greater engagement between the brand and the consumer. It seems that the trick is working. According to a study conducted by Marketing Directo, ""in 2021 influencer marketing will continue to be on the crest of the wave". In some cases, it is even proving to be much more profitable for brands than some traditional marketing methods. 
Although trying to predict trends is never easy and even less so in this cultural and social circumstance, we believe it is essential that you are aware of the different influencer marketing trends, what to consider if you plan to incorporate this figure in your next strategy and how to attract new influencers interested in collaborating with your brand.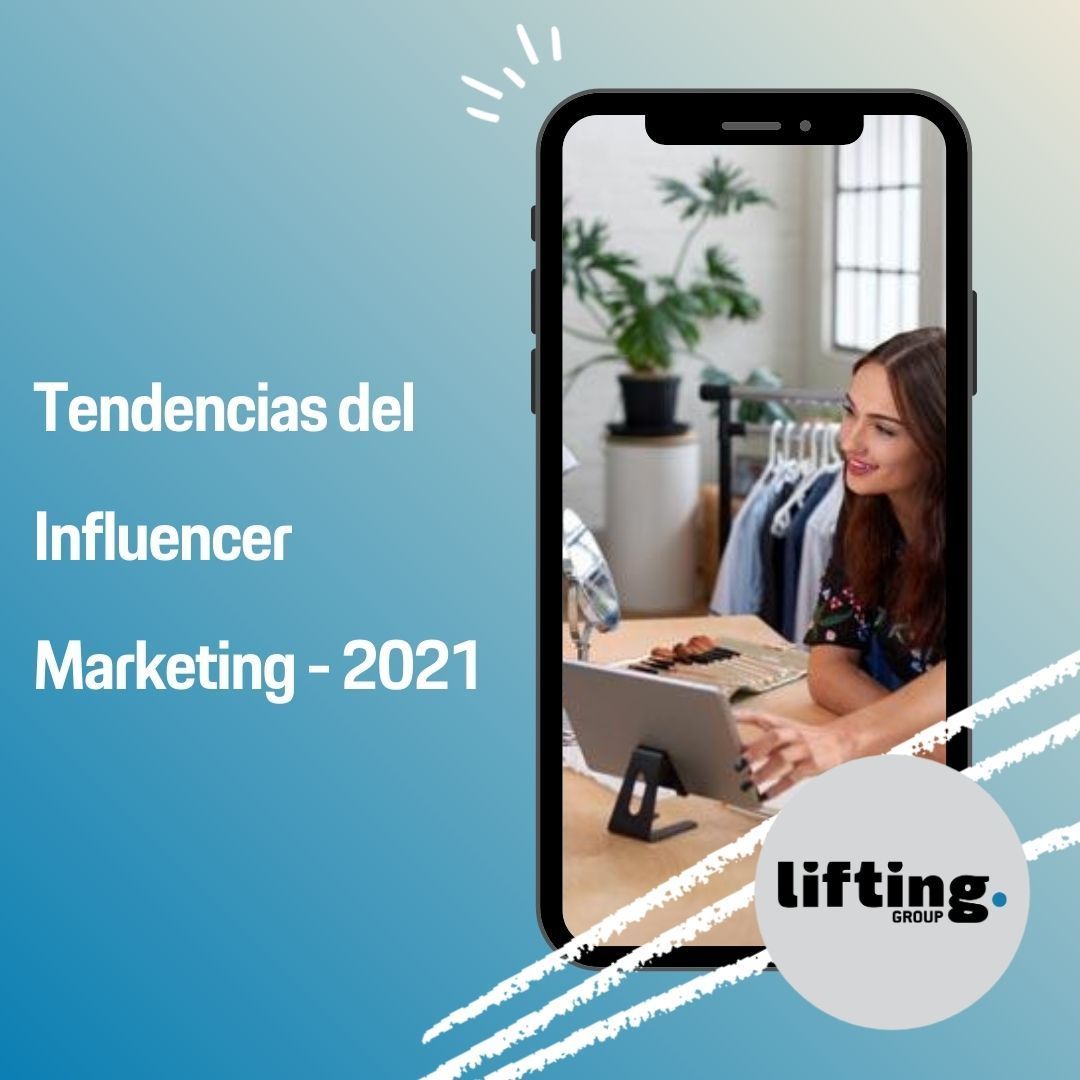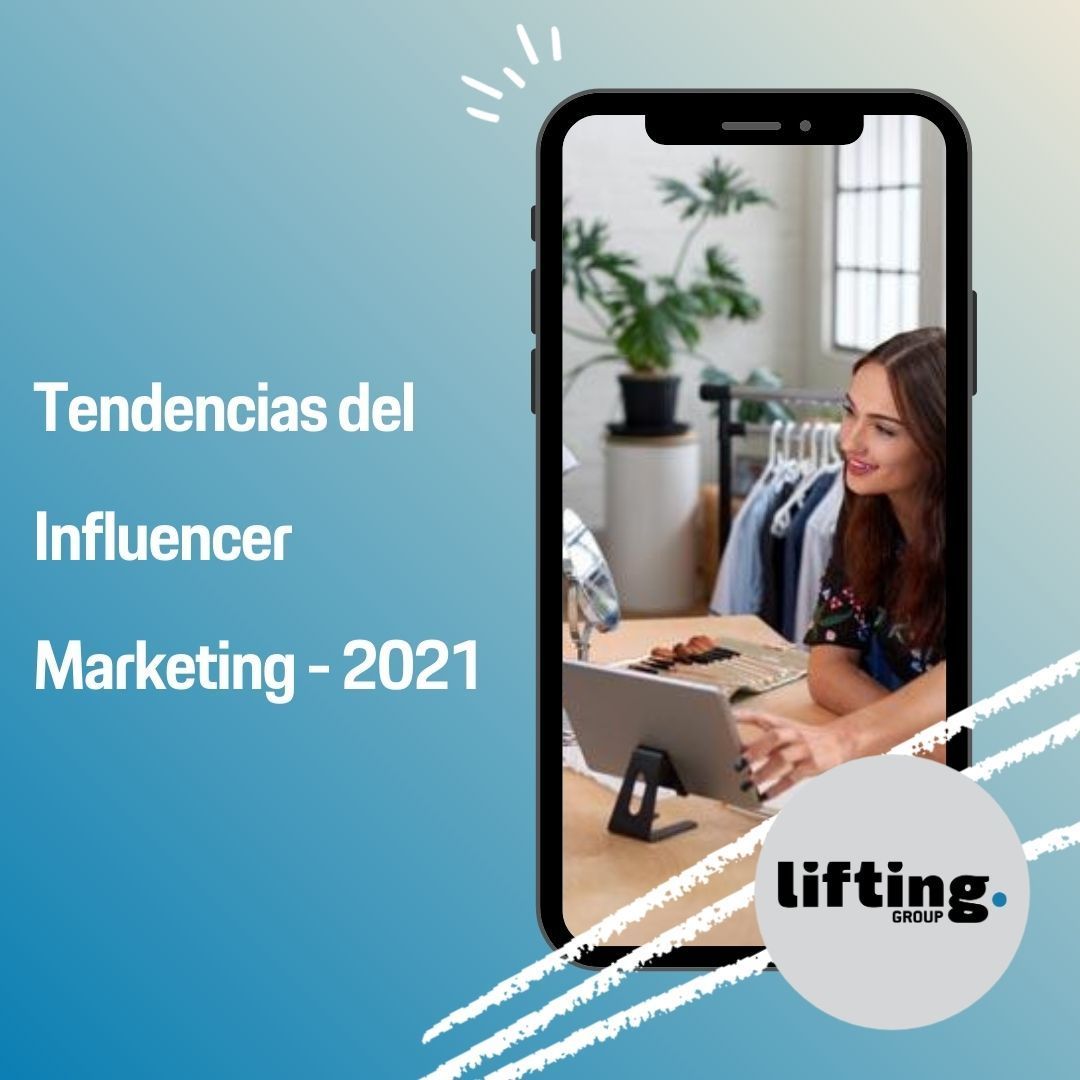 #1. Diversity and inclusion = power!
When choosing an influencer with whom you are possibly going to collaborate, you should take into account cultural and social diversity as a key element if you want your message to reach all audiences. 
The fact that the influencer is aligned with the brand's values is fundamental to ensure that what he or she is transmitting to the public is in line with the brand. In 2021, we predict a greater effort by brands to create more inclusive influencer marketing campaigns. 
#2. More authentic content
In 2020, both brands and influencers, took a step back and left aside the perfectly selected feeds to become a little more "real", bringing more value to the content. 
So, in the coming months, influencers will mostly continue to work on creating connections and establishing deeper relationships with their followers, thus breaking away from the perfect influencer prototype and showing their true personalities.Having an influencer as an ally who is a good communicator of your brand and values, will be a strong addition.The new trend in influencer marketing is to create authentic content that keeps users engaged through Q&A sessions and showing the real and human side of their lives.
#3. Video content will continue to be KING!
Video content is gaining momentum and remains a constant trend in the influencer marketing space. Hence, more and more brands are using this tool to create content and foster great connections. The video format created by influencers is a fantastic way to make campaigns and collaborations more organic, humorous, creative and personal. 
#4. Micro-influencers are more and more popular!
A micro-influencer is someone who has between 1,000 and 100,000 followers. Micro-influencers focus on a specific niche or area and are generally considered experts in that particular sector. They can create even stronger bonds with their followers than an influencer with a 500K account. 
And of course… the good thing is that their rates are not so high and can be more affordable if you have a tight budget. This kind of actions can really pay off!
#5. 2021 is the year of engagement and long term relationships!
In an effort to create organic and beneficial relationships for both the brand and the influencer, many brands are moving from one-off campaigns to community building and long-term collaborations with ambassador programs and a minimum of 6-8 posts moving further and further away from one-off posts.
#6. Tik Tok and the new tools that will emerge in 2021
While Instagram is still the most used platform for influencer marketing campaigns, other platforms such as Tik Tok, have begun to gain ground and relevance, so much so that there are already many companies that use this channel to create campaigns of about 15 seconds to attract their audience.  It is expected that this 2021 the Tik Tok audience will continue to increase to stratospheric numbers. 
#7. Nofilter
In 2021 influencers will embrace the #nofilter trend and only subtly edit their photos to inspire more authenticity and spontaneity to the content their accounts share. Overly pretty and overly retouched images are no longer enough to connect with followers. Special importance will also be given to captions in photos and calls to action (CTAs) will take on special relevance when it comes to fostering engagement between the influencer and followers.
But what does all this mean? Will brands stop connecting with influential people and only connect with influencers? The answer is not yes or no, but it will depend on marketers, who will decide within their strategies what is the best approach and tactics according to audience and values. 
What we are sure of is that brands should start focusing more on who their followers are and why. 
From Lifting Group we challenge you to reflect on how and in what way you communicate with your audience and to keep in mind some of these trends for your future campaigns.