The Academy on Analytics and KPI's – taught by Lifting Group's SEO|SEM Team Leader, Paco Mascareña, aimed to transmit advanced analytics techniques and tools and to have a broader view on KPI's according to the type of business in the Digital Channel .
Thanks to this Academy, we were able to get the most out of this tool, which as some of you already know, has an almost infinite potential, and subsequently provide better solutions to our customers by providing more value.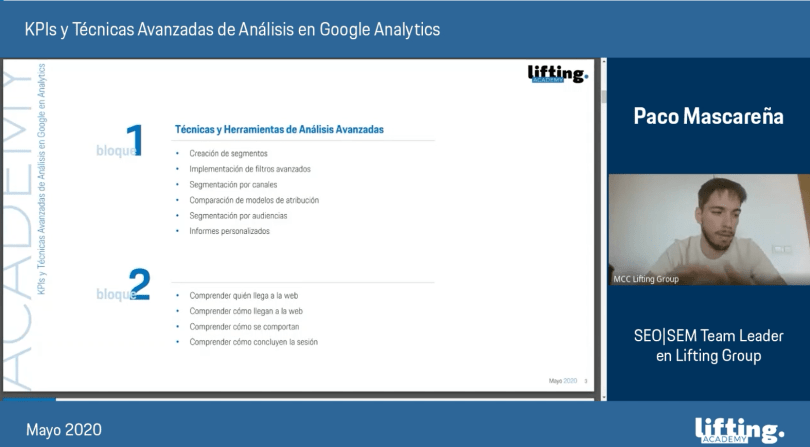 The Academy on the Google Data Studio tool, taught by Lluis Pitarch, a member of Lifting Group's SEO|SEM team, aimed to expand knowledge of the tool and be able to apply the new KPI's model to all Lifting Group teams. The different functionalities and possibilities offered by the tool were explained and detailed, as well as the essential role of Google Data Studio within the company's methodology. 
Academy on Ahrefs and other monitoring tools, taught by Andrea Barbero, from the Digital Services team, explains in detail the Ahrefs tool, how it works and what it entails, as well as other possible monitoring and analysis techniques
The aim of this Academy was to expand the knowledge of these techniques of digital channels, to our Lifting Group team.