WHAT ARE POP-UP STORES?
Pop-up stores are a temporary store concept that have caused a sensation in the retail sector over the last 10 years. They entered the market in the cities of New York and London, before coming to Spain thanks to the Custo brand and the stores it opened in Barcelona to sell stock that had accumulated in its stores.
Their main objective? Provide a spectacle, that is, bring the client closer in a more exclusive manner and with the idea of fast consumption to make him or her feel special and have more access to the brand.
How was the pop-up store concept born? From a trip made by an American communication agency to Japan. There they saw that just once e year a market was organized near the port zone and that it closed when all the stock was sold.
The fashion and gastronomy sectors are the ones that currently make most use of this type of store, where fashion companies present their new products or liquidate excess stock they have and gastronomy firms present their new chefs or products.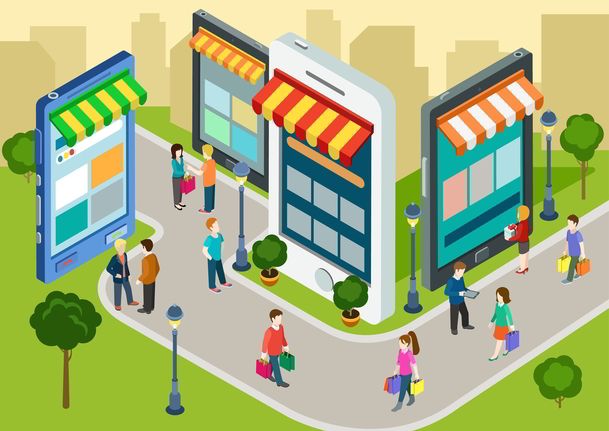 REASONS FOR OPENING A POP-UP STORE
[one_half]
1. BRANDING
The climate and newness of the concept are an opportunity for us to connect to the client and gain their trust. It's an opportunity we should use to transmit the values of our brand and demonstrate why we are their product or service: our  quality.
2. REDUCED INVESTMENT
Very often the fear of embarking on new investments closes doors to us and doesn't let us continue to grow. Nothing provides the guarantee that our project will function with a 100% degree of certainty, but the chance to run a "test" that doesn't tie us to a long term contract enables us to play with fewer risks.

[/one_half][one_half_last]
3. PROMOTE NEW BRANDS OR PRODUCTS
A temporary store has the advantage of generating expectations amongst our clients, and so the presentation of a new product or brand within our traditional range enables us to generate new expectations while also consolidating the brand. It may also be an opportunity to run demos on the new products and analyze their evolution during the process.
4. PROVIDE AN OUTLET FOR STOCK WE HAVE NOT SOLD
Do we have stock and don't know what to do with it? It's an opportunity to place ourselves in areas we couldn't normally afford for an entire year, although on a temporary basis. Outlet stores are an inducement for our clients and an opportunity for us.

[/one_half_last]
TYPES OF POP-UP STORES
Before exploring the city in search of a space, it's important to know if the pop-up store will be an interior or open air space. One option will always be more feasible than the other according to the business activity, time, season of the year and many other factors.
Pop-up stores take shape in many places. There are those that are located within another store, gallery or event with a reduced space given over to their activity. However, despite being temporary, the majority of these stores are set up independently of other businesses.
The premises may be located inside a shopping mall, at street level or in the open air. These last options do much more to emphasize the temporary concept of the pop-up store.
HOW DO YOU SELECT THE PERFECT LOCATION FOR A POP-UP STORE?
Location is a decisive factor in the success or failure of any temporary store. All the elements that come into play when selecting the perfect location for a pop-up store are critical ones and should be evaluated in line with the defined objectives.
Each factor will have a different value depending on the nature of the business. The requirements for each case will also vary according to the duration of the pop-up store's presence, the target public it is directed towards and the aim after implementing the temporary store..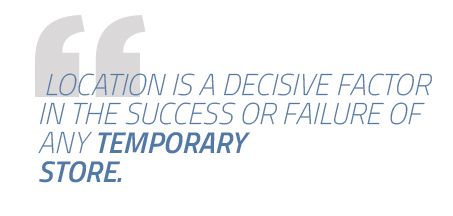 You should rarely permit yourself the luxury of foregoing a general analysis of the situation when making any important decision about your business. This idea can also be applied when selecting a suitable place for a temporary store. Some of the factors that cannot be ignored include the surroundings, premises, conditions and legal terms, etc.

[one_half]
1.IN-DEPTH ANALYSIS OF THE SURROUNDINGS
The surroundings should not only be pleasant, but they should also hold the promise of a certain level of potential traffic. A pop-up store should try to reach the maximum number of people, and a space that has no visibility or movement will not be profitable.
Other factors in the surroundings should also be assessed, such as the type of stores nearby and if they add value in any way to the location. Ease of access, public transport and parking space should also be taken into consideration.
2.SELECTING A PREMISES WITH A LOT OF POSSIBILITIES
An ideal location is useless if the premises doesn't have what a business needs. Some points to bear in mind are how clean the store is, the physical space (including a storage area if one is required), lighting, rest room, etc.

On the other hand, the security of the premises should also be assessed, along with the existence of a screen for on-site communications, and Wi-fi, not just for computers but also for dataphones and other payment methods that require an Internet connection.

[/one_half][one_half_last]
3.GETTING INFORMATION VIA OTHER BRANDS AND STORES IN THE AREA
Getting information is always the basis for any decision making process. It's not a process of ticking boxes and expecting the premises to comply with what you're looking for. In the end, just like any other innovation a company decides to implement, it's a risk taken to make a profit, and not having all the data acts as a block to finding the best solution.

It's always a good idea to contact other brands that have already had a presence in the area via a pop-up store. Other nearby stores can be contacted to draw conclusions and calculate if the situation is a feasible one. To have all the options to hand, it's also a very good idea to enter the portals specifically designed for these markets with the latest news about emerging spaces.

[/one_half_last]
4 MAJOR EXAMPLES OF POP-UP STORES
We'll leave with three excellent examples of pop-up stores. Three brands that ran campaigns that had major effects in terms of visibility.

[one_half]
1.TECHNOLOGY (GOOGLE)
[/one_half][one_half_last]
2.HOME (IKEA)
[/one_half_last] [one_half]
3. BEAUTY (BIRCHBOX) 
[/one_half][one_half_last] [one_half_last]
4. FASHION (HM)

[/one_half_last]
POP-UP STORES AS PART OF YOUR OMNICHANNEL STRATEGY
Temporary stores are increasingly present in the current landscape of brand marketing and innovation. Every brand, from the least well known SME to giants such as Google, has the capacity to get involved in this trend and benefit from it. A fearless launch into the world of Pop-Up Stores can add a lot of value to brand strategy to stimulate growth and awareness in the market.
There is more and more talk about the total consumer whose shopping experience is based on a set of information and purchasing channels and routes. The inclusion of pop-up stores in an omnichannel strategy enables the synergy between the digital and retail elements of a business to be strengthened. It may well be a trend, but it is full of potential for the future of marketing and the cross-sectional nature of consumer experiences.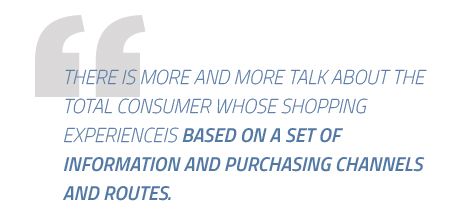 Adidas is one brand that has run a number of omnichannel campaigns via its pop-up stores, with excellent results in terms of visibility. In one of them, it gave away sneakers to anyone who could reach them. Not an easy job given that they were hanging 3 meters above ground level. Some of the images were spectacular as was the impact in the social networks.
Besides the visibility and branding, pop-up stores can also be a perfect complement to other channels such as e-commerce. The main reason is the chance to offer something that is hard to offer in online stores: the sensation of contact with the product. The idea is to generate experiences that bring products closer to potential clients, and that's where the omnichannel strategy of each brand comes into play, to gain the maximum potential from all the campaigns, by bringing together all the available channels.
At Lifting Group we have teams that specialize in developing point of sale strategies, via pop-up stores or other store models: flagship stores, corners, mega stores, show rooms or points of sale. Our teams take on the job of defining and implementing strategies in the Retail Channel, while always bearing in mind the business strategy and the part played by different channels.
What we offer is a positive, constructive experience about your service, product or brand, obtained from expertise acquired over 10 years of experience