Nutralie is a new project, it was created with the objective of redefining the world of natural supplements. When it's founders searched for products and supplements, it took a lot of effort to find formulas and products that were truly good, effective and based on natural products, which were source controlled, as well as being BIO and vegan-friendly where possible. It was then that they considered creating their own products and brand, Nutralie.
A good outer appearance always comes from a fully nourished and regulated interior. From skin, hair, ageing and joints to our digestive system, nervous and mental systems and disease prevention. We must look after not only what we eat and our activity as much as possible, but also how we complement our diet with truly effective products. And with this approach, they also decided to rely on Lifting Group for a Branding Strategy project, and the subsequent development of visual identity, packaging designs for products and also the creation of their website.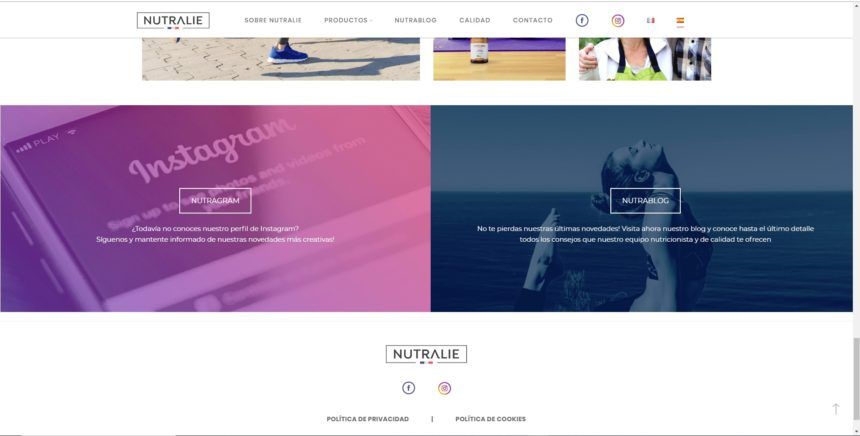 The round and friendly font, differentiation of categories by colours and the visual balance between images of nature and the human body give the sensation of a connection between man and nature that Nutralie was looking for.
The website structure takes care of everything down to the last detail, prioritising the user's needs to make their user experience as enjoyable and intuitive as possible, as well as having as much information as necessary to inform them of the benefits and purchase of the product, the special emphasis that is made on the promotion of the product both on social media and on advice blogs, studies and information relevant to the consumers.
At Lifting Group we know that good ideas always triumph, and a good strategy is always the best way to do it. We thank Nutralie for trusting us and we hope to continue working on this project with them.