BSV Electronic is a company that offers electronics solutions to companies and clients that require specialised products in the treatment of water and swimming pools. With more than 30 years of experience, BSV reaffirms itself as a leader in the market offering three different categories: BSPool, BSLight and BSElectronic, segmenting their products for greater customer convenience. The Imagine Creative Ideas, together with the Marketing Outsourcing team, have designed the packaging of the new saline chlorators for the treatment of swimming pools, which acts without the need to add chemical products and without intervention or maintenance on their part: the electrolyser transforms the salt into chlorine.
The packaging of Evo link and BS Salt have been designed to offer an attractive image with key information for the consumer. It features the most novel benefits of the product in strategic places, where it is most visible for the potential buyer. All this is achieved through the application of the branding strategy in order to increase the visibility of the product in this case, combining an attractive range of colours that increases its value.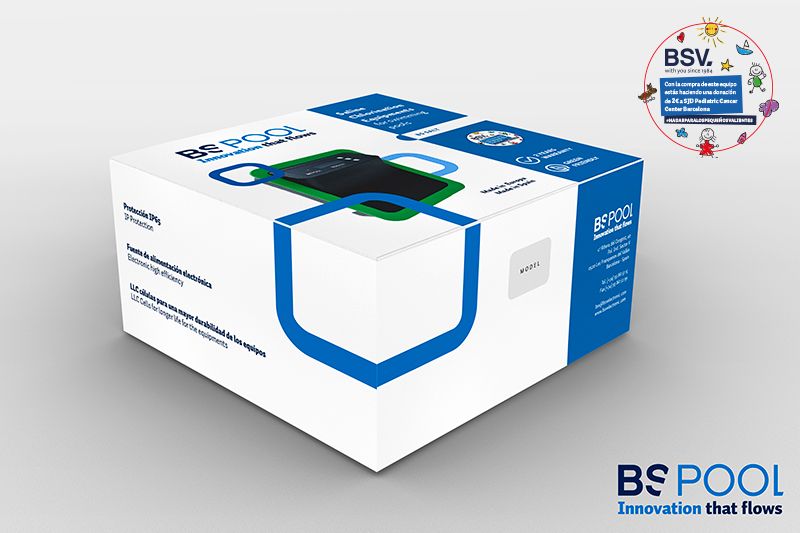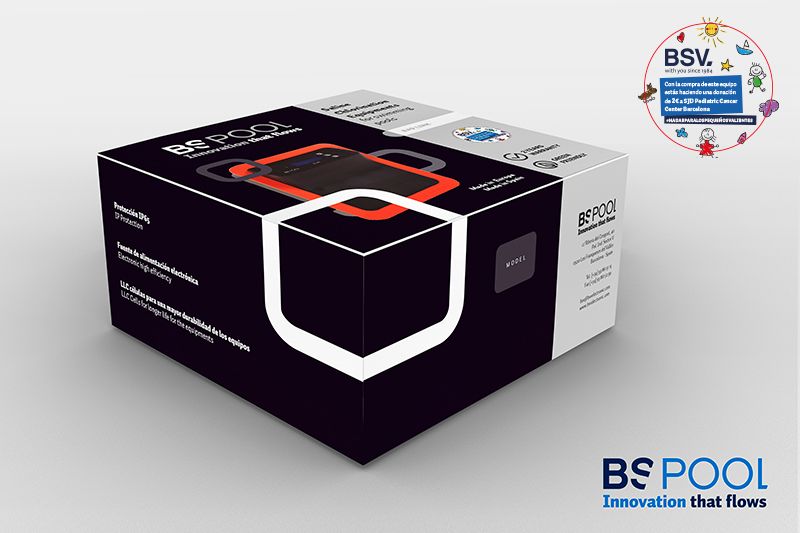 Finally, we designed a series of stickers with the label Empresa Valiente (Brave Company) (certified by the  Saint John of God Hospital, which, placed on the boxes, inform the consumer about the BSV collaborative campaign with the same hospital in order to obtain means for the care and cure of children with cancer globally.
In Lifting Group, we are strongly committed to everything that involves looking for new solutions in response to the needs of our customers. That is why we are grateful and thrilled to have the opportunity to be participants in the growth and expansion of companies that are committed to a more eco-friendly world, as well as involvement in social causes.
—