QGat is a restaurant located in Sant Cugat del Vallés, specifically the restaurant of the Hotel Qgat, where there is an extensive menu full of interesting gastronomic offers and special menus to surprise the most demanding of palates.
But there is not only excellent gastronomy , they also have ample space comprised of rooms, halls and gardens for private events of all kinds; business events, baptisms, communions, even wedding ceremonies.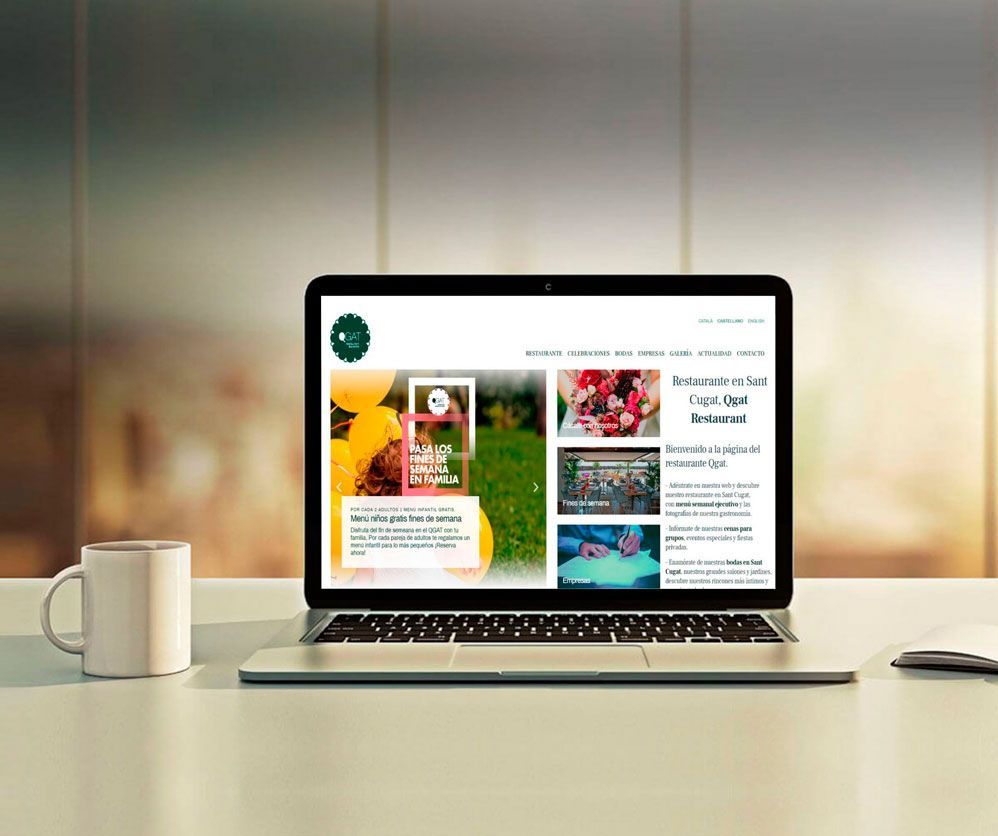 Our client QGat previously depended on our Marketing Outsourcing services to increase their presence in the Online Channel. This time they are once again trusting the Lifting Group to establish a strategy for SEO, SEM and Social Media  services in a continuous way.
The defined and implemented strategy has helped us to define the scope of our SEO, SEM and Social Media services with the aim of increase the visibility of QGat in different channels, at the same time, increasing the number of leads interested in the services the brand offers.
We also work in the implementation of campaigns through Google Ads and payment Campaigns, achieving greater visibility for the brand and increasing their total number of visits.
At Lifting Group we are very grateful for the trust placed in us by QGat, in order to continuously offer them our services and for the implementation of future projects.