IKIO Shop was created in 2018 as an independent brand focusing on the online sale of top-end cosmetics from different companies. Its philosophy is simple: quality products, specialist brands and exclusive products.
IKIO Shop seeks to position itself on the market as a pioneer brand in the distribution of beauty products from different categories. To do so, the strategic design of a web is necessary, which meets the needs of the user and communicates the values of the company, interconnecting all of this through an identity furnishing a completely differentiated image which conveys the values and care which the IKIO Shop team puts into each detail, and inspired by a Japanese style which conveys our message in depth, avoiding superfluous elements.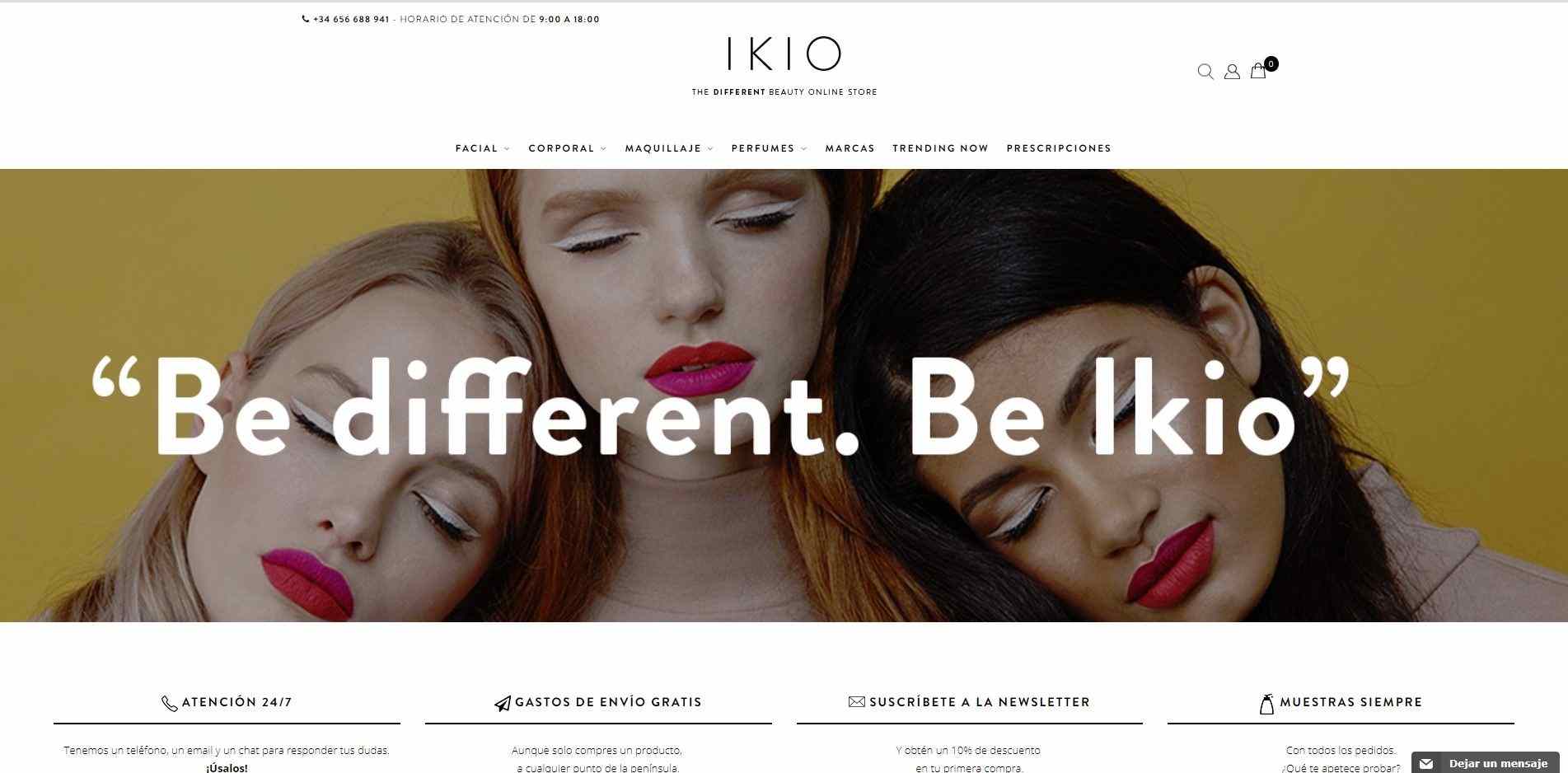 Branding agency at Imagine Creative Ideas, as well as developing e-commerce based on Magento and likewise devised by our Digital and UX Design team. IKIO Shop connects directly with the customer, offering an array of products which, despite their variety, are successfully shown cleanly and in an organized way, classified into categories and subcategories. The minimalist esthetic matches the naming of the brand, with hints of the Orient.
As well as being ideal for getting out of the way of what is on sale, the images of the products are treated the same way: white backgrounds and crisp photography, almost sensual.  Likewise, the established corporate colors (black and white) distill a young and carefree elegance. The fact that the platform is designed using Magento will enable rapid modifications if necessary.
With all of the above, the company possesses sufficient tools to meet its objective, giving a professional impression which can be trusted.
We at Lifting Group would again like to express our gratitude for the confidence shown in us, and we will be alert to the results for this new cosmetics house.