Orain  is a pioneering platform, which permits direct interaction between us and elements of our daily environment, the "machines". The interface is simple, dynamic and intuitive so that the user can connect with machines via his own mobile phone. This application means a considerable improvement in the buying experience; with it users can buy at vending machines, coffee machines, self service laundromats, photocopiers, car parks, etc. This way communication with the machine provided with the Orain system can  be sent both to the client and to the maintenance company and vice versa; and the user can report any kind of incident, make a request and receive information about the machines and their products.  The application is already available for both platforms: Google Play and App Store. The vending machines fleet (the first to implement this kind of technology) are is growing in Spain and in Italy, France and other markets such as Dubai.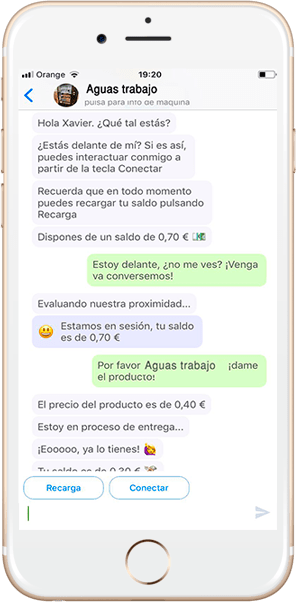 HOW DOES LIFTING GROUP DEVELOP THE NEW WEB PAGE OF ORAIN?
As part of the business strategy of Orain, attracting B2B clients was vital, and so it was set as the main objective; but at the same time it was also important to comment on all the benefits of Orain for the platform users. For this reason, the specialists in digital project development of Lifting Group identified a navigation structure for the professional and for the private customer,  the first with a grey surrounding and the second in blue.
In both case there is a content strategy in the website that seeks to inform or clarify doubts about this innovative technology and service, and facilitate contact with the company via contact forms.
We would like to thank Orain for the trust they placed in our project development team; our ten years of experience has provided us with the know how to help our clients achieve their goals.