Experts say that a good rest is the basis for a healthy mind. And for this, it is very important that our mattress should be of the highest quality.
Naturalex are aware of this and so they offer a wide range of products that are 100% hypoallergenic and made from visco-elastic fabric of different characteristics so that the customer can choose the one that best suits their body.  Lifting Group focuses the brand's growth on the Digital Channel by designing an SEO and Online Reputation strategy that together seek a brand positioning while at the same time revealing the benefits of Naturalex mattresses to the community.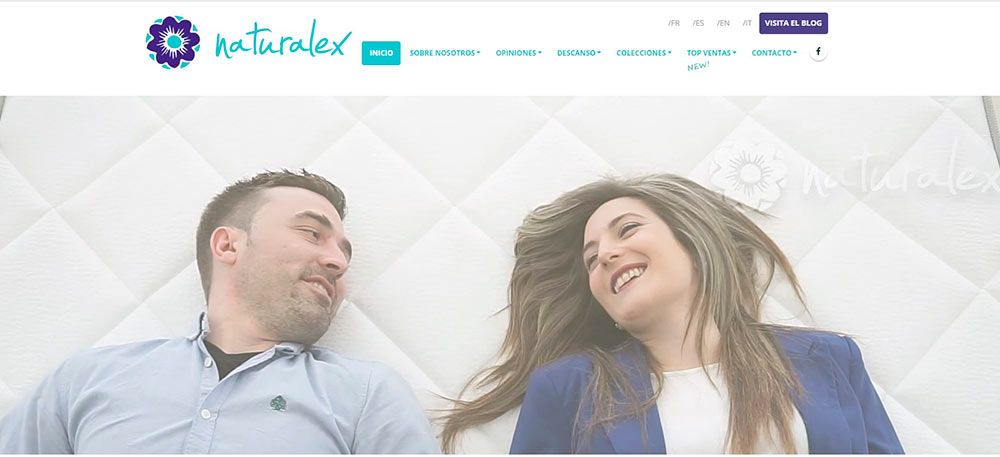 We conducted an SEO study in which we extracted the list of key words to stress, taking into account their volumetry and difficulty, as well as the degree of interest for the brand. Having been approved and agreed with the management and the team involved, the On and Off-site strategy was developed, in which the conclusions obtained through the study will be applied in practical terms.
At the Online Reputation level, we identified and analysed a series of portals and websites specialising in mattresses and we strengthened the Naturalex brand. This action will achieve a positive effect both in terms of reputation and traffic, since the more sites the brand appears in, the more users will come into contact with it, and hence there will be a greater likelihood of traffic  on the website. We will also create an infrastructure of sites to be able to generate, content about it., our aim being to further expand the brand name, as well as generating a positive image of it for both the potential and the repeat customer.
At Lifting Group we once again express our thanks for the opportunities that our clients give us to be able to continue building new challenges and acquiring even more professionalism.