At some point you will have probably heard about the concepts of inbound marketing and content marketing and you don't know the difference between the two, or if they are related. That is why in this post we are going to explain what each strategy is based on, how they differ and their relationship, because their relationship is quite similar.
What is inbound marketing?
First of all, let's be clear about the concepts. On the one hand, we have inbound marketing, which is a strategy used to attract potential customers without looking for them, that is, by making them find you. Accompany them throughout their purchase decision process through the different channels that the brand has (blog, social networks, email marketing…). More than showing them what we offer, the aim is to seduce them, to give information to the potential customer, to interest them, to guide them to the purchase in a non-invasive manner and to make them stay with us.
Inbound marketing is the complete opposite of outbound marketing, which is traditional, intrusive marketing, showing your product or service to the customer first so that they will buy it.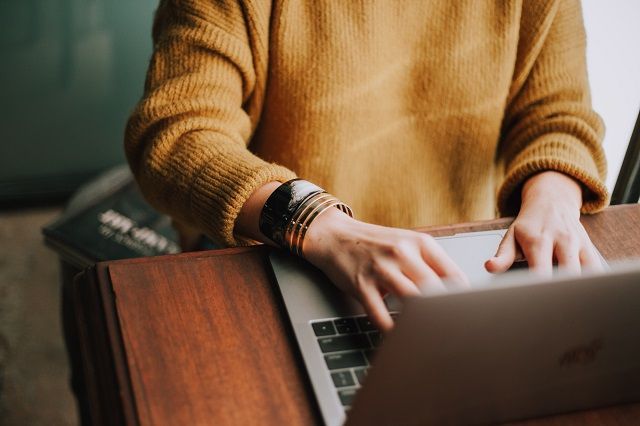 Benefits of inbound marketing
1. Optimizes visibility and brand recognition
By having a series of content focused on the Buyer persona and in all its stages, it will be easier for the target audience to find the brand.
2. Helps you get to know your ideal customer
The key to the success of any business is to know who we are targeting, what type of customer is the ideal customer, and that is what allows you to know the inbound marketing strategy. Adapting the content to the needs or problems of our target, offering them this at the right time and directing the ideal customer towards the purchase.
3. Increases website traffic and quality leads
By creating content and relationships focused on the needs and problems of the target audience we will generate more quality traffic to our website.
The more content we generate, the more traffic we will bring to the website, which has to be optimized to lead the user to purchase the product or service; this is achieved by creating landing pages, accounts, forms, etc.
4. It is more cost-effective, has a higher ROI
Since we are focused on our target, as it is a strategy focused on a segment, more quality leads will be captured, as opposed to outbound, where actions are directed to all types of audiences without no target.
5. Automates processes
There are different softwares that connect all the channels of an inbound marketing strategy and allow you to execute each step and optimize this as you get results from the campaigns. Thanks to this, inbound marketing makes it possible to automate processes, which leads to greater efficiency in the execution of the process and, therefore, better results.
Examples of inbound marketing
Adidas trains with you
In addition to the mobile application it acquired from Runtastic, Adidas has developed another mobile application where users can exercise with a coach at any time of the day and in any place.
This application is complemented by a blog, where content of interest for this audience is uploaded, and, on the other hand, a list of brand products is offered to create a solid community by carrying out activities in common.
Pepsi: What would you be like in a parallel life?
The company came up with the idea of a special effects campaign that would make an impact on passers-by in everyday life.
An example of this action was at a bus stop where parallel realities were depicted, which have never happened in everyday life and which attracted the attention of anyone who saw it. The result of this campaign was exceptional, millions of these images were shared on social networks, increasing the engagement of the brand as well known as Pepsi.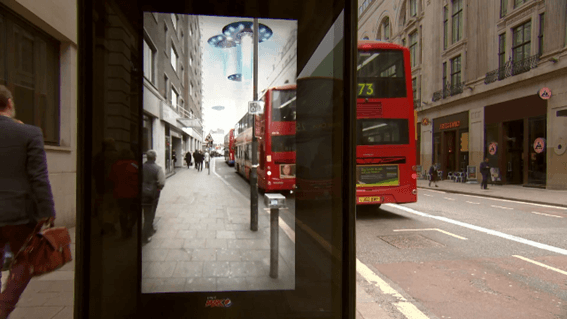 What is content marketing?
On the other hand, we find content marketing, which consists of creating content of interest that is relevant to our target audience and that encourages the user to follow each step of the strategy, until the purchase is made. With content marketing what works is to provide value at no cost to our users and with this it is expected that the investment will be recovered when the user becomes a customer.
An example of content marketing
Maybelline (L'oreal Group).
Maybelline has been able to create an exceptional content marketing strategy for its customers, this make-up brand created a make-up blog where trends, tips, and step by step of different looks are written about, as well as a youtube channel where there are tutorials to learn how to create looks. On the other hand, they have created a visual projector called Virtual Make-up, which works through your device's camera, where you can see how the brand's products would look on you.

Benefits of content marketing
1. SEO Optimization
By creating more content that is optimized for SEO, it will help us to be ranked within the major search engines.
2. Attracts more traffic
By being better positioned within the main search engines we will attract more visits to our website.
3. Customer loyalty
The fact that we are continuously creating interesting content for our target audience means they will turn to our website every time they want to access information on the subject we offer and this is a way to give them confidence.
4. More customers
By attracting more traffic to the website, there is a greater chance of getting more customers, which means more profit for the company.
5. Optimizes brand awareness
The more interesting the content published, the more likely it is that users will share it, which is why this strategy will help improve the company's brand image and optimize its visibility.
Differences between inbound marketing and content marketing
Inbound marketing accompanies the potential customer throughout the conversion funnel, while content marketing is used in some stages of the process, such as at the moment of user acquisition or purchase decision, but not in all of them.
El marketing de contenidos forma parte de la estrategia de inbound marketing. En el inbound marketing se utilizan otras técnicas y herramientas como social media, SEM, social ads, email marketing,
Content marketing is part of the inbound marketing strategy. Inbound marketing uses other techniques and tools such as social media, SEM, social ads, email marketing,
Inbound marketing runs throughout the entire process, from capturing the user's attention until they make the purchase. As for content marketing, this is only there for the early stages of attracting traffic to the company's website.
Each one requires different professionals, as content marketing requires specialists in writing, photography, content marketers, they tend to be more creative profiles. But, on the other hand, inbound marketing tends to be developed by more technical profiles, which develop the entire strategy from start to finish, with knowledge in marketing automation, analytics and programming.
At Lifting Group we are experts in Inbound Marketing, we help companies develop a strategy in their different channels to provide value, give confidence and attract the user to the purchase. Please contact us if you have any further questions.