Keyword Research: What is it and what is it for?
If we're thinking about a digital marketing strategy for any webpage, it is impossible to avoid speaking of keywords, which are a fundamental part of good SEO positioning or success in payment campaigns.
In this post, we're going to set out a guide to keyword research step by step and mention some tools that will help you find the right keywords to attract quality users to your web.
The keywords help us to understand our audience and our aim is for them to attract quality users, which are users really looking for our products or services research and with a high chance of conversion, so that it is of the first importance to choose the right keywords which are relevant and aligned with our objective.
Conducting keyword research is a basic strategy for any project, but it is not merely a case of making a list: rather, it is the process of investigating, detecting and optimising the relevant keywords for the user.
Keyword research deserves our dedication to it of the time necessary until we have a good list of keywords, and doing this poorly means investing time and resources focussing on incorrect keywords which offer no real benefit at the business level, increase the bounce rate of the web and directly affect its SEO positioning.
Identify the different types of keywords
Before starting keyword research, we are going to divide them into types.
1- Keywords by user intention: This will help us to identify which stage the user is at:
Information: Whether the user is only seeking information about the product or service.
Transactional: The user has a clear intention of making a transaction such as buying, booking, downloading, etc.
Navigational: When the user seeks a specific webpage like Facebook, Amazon, etc.
Local: This is a union of the three searches above with geolocation, For instance: Best Inbound Marketing Agency in Valencia
2- Keywords by search volume: These show us the difference in the keywords by the number of searches. How long positioning a web takes will depend on the type of keyword.
Short-Tail or Head: These are very generic keywords with high search volume and which produce very few conversions. Example: Keywords
Middle-Tail: These are somewhat more specific but still general. Example: Keyword Research
Long-Tail: These are very specific terms with less competition and they offer better opportunities for conversion. Guide for doing keyword research.
Why doing keyword research is important
Keyword research helps us identify which keywords we have to use to make our web visible and allow potential customers to find us.
Good keyword research improves the organic positioning of the web
It attracts quality traffic
It increases the conversion percentage and profitability
It minimises the rebound rate
It helps to find new markets
It helps us to learn more about the competition
It enables a successful digital strategy to be devised
It enables accurate and profitable payment campaigns
It enhances your local business
How to do keyword research STEP BY STEP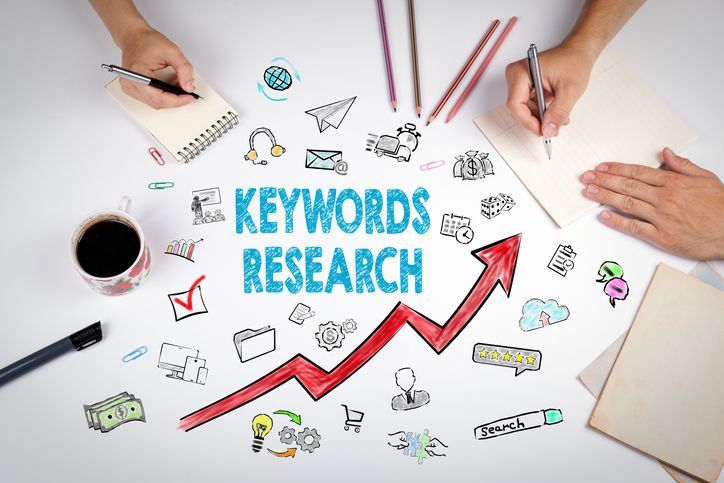 STEP 1: Keyword analysis
Before you start you need to know what products or services you offer, etc. Well, of course you know perfectly well what you do, but anyway we recommend brainstorming to pick out the generic keywords that identify your business, and to do this you need to ask yourself the following five questions:
What is my web called?
What type of business is it?
What do I offer?
Who is my target buyer or audience? Who am I aiming for?
Do I have a physical store?
With your product defined, the objective in this stage is to discover the relevant keywords, so write down in a spreadsheet all the keywords that occur to you, the ones potential customers might use to find you: this will be a tentative list, so don't limit yourself. Remember: there are many ways of searching for the same product!
If your page is already working, you should identify which keywords generate traffic, and you can avail of Google Search Console for this.
It is also recommendable in this stage to carry out a cursory analysis of the keywords which drive traffic to your competitors.
STEP 2: Optimise the list of keywords
In this step, you need to organise the list of keywords obtained in step 1 by category. You can divide them up by services, by those referring to the brand, etc.
Probably, most of the ones you've chosen are head or middle-tail and, as we said above, these categories have larger numbers of searches but a lower conversion rate.
3 – Keyword analysis and expansion
In this step, the keywords must be analysed to try to intercept user needs better by using long-tail ones. Here, using tools which offer data about the number of queries for each word will be necessary. These tools also allow us to pinpoint the ones that generate business.
First, you should start by expanding the list of keywords you already have and then pick out the ones of real value.
 Google: In the search engine itself you will find a list of related search queries which will give you more ideas about topics related to your keywords.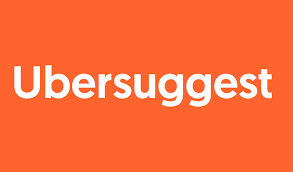 Ubersuggest: This is an easy-to-use tool that will help you to discover long-tail keywords. Once you've entered the keyword, Ubersuggest will generate a very complete list of suggestions with their search volumes and SEO difficulty.

Words Merge: This helps with combining keywords: just enter three words and it will generate all the possible combinations.
Once we have a significant number of keywords, it is time to see which ones will really attract traffic to our website, for which we will use the following tools: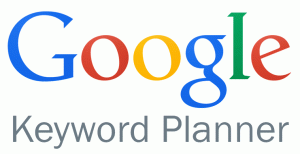 Google Keyword Planner: The Google planner will indicate how many searchers the keyword has, their difficulty and forecasts for certain words in particular.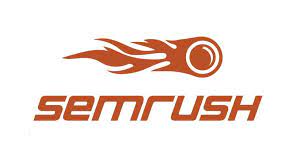 SEMrush: This tool will help you to evaluate the level of difficulty with regard to the positioning possibilities for the keywords. SEMrush is essential for detecting and analysing the competition.
Step 5: Keyword Assessment
We now come to the most important moment, when we assess which will be the main and secondary keywords. You'll see that some of the words on your initial list are better than others, so you should reorder them as follows:
One main keyword: This is for long-term positioning of the web, but take into account that one main keyword should be chosen for each page.
Secondary keywords: From 2-5 secondary keywords should be chosen for each page.
We now give a keyword analysis example, carried out with Google Keyword Planner. Here we want to choose the main keyword for SEO services.
Main keyword: SEO Specialist
We chose this as it has a high search volume and it is also very competitive.
Secondary: SEO marketing agency, SEO agency.
Words we did not choose:
SEO: This is a short-tail keyword that is highly generic and with a large search volume, but it would not generate quality traffic.
SEO online: The user is not looking for an agency offering an online SEO service, but general information.
You should repeat this same process for each product or service page and apply the improvements to each onsite. Remember that the keywords must always be related and optimised for what you offer on each page.
The keywords need to be related to what you offer on each page, so you should optimise all of them and repeat this process for each product or service page, applying the improvements onsite.
In conclusion, keywords have the power to make your content visible, and it is important to choose those of most interest to your business, taking everything that has been said into account, and once you've taken the decision and implemented it on the web, you need to carry out ongoing tracking of the pages and the visits you receive through search engines.
Whether the keywords from your list are used (or not) will be noticeable, as these will yield more matches in search engines. In addition, try to aim for new market niches and open up to new opportunities for success.
We at Lifting Group, as Inbound Marketing experts, attach great importance to the SEO positioning of our clients, and we have a team of professionals who can help you to do keyword research well: together we can find the keywords that will drive quality traffic to you and produce more conversions.
If you would like more information please contact us.