Both social networks and SEO are two of the digital marketing channels most used by companies and agencies to reach their target audience. We all know their advantages separately, but if combined correctly they can help you improve your results in both channels.
What is Social SEO?
We can define Social SEO as the combination of positioning and social media strategies with the objective of increasing organic traffic on the website and followers on social networks.
This technique has a positive impact on both verticals as it will help you to climb positions in the Google search engine and, on the other hand, to share quality content and increase your engagement in social networks.
It should be noted that content is a fundamental part of Social SEO since generating quality content, and with added value, will help you to gain awareness and reach. To do this, it must be optimized at the SEO level on your website and reflected in a good content strategy in your social media channels.
Social SEO Benefits in Positioning
As for SEO, sharing quality content on social networks can be your great ally to climb positions in a simpler way. Although social networks do not have a direct influence on SEO, as such they are not a metric that Google uses for positioning, it can be of excellent help as we will see below.
More website traffic
First because the traffic of the website will increase if users click on the link that carries the publication. Web traffic along with the user experience are data that Google takes into account.
So if you bring a lot of traffic to your website that stops to read your content and visits other pages within your site, it's a signal to Google that you're a website with relevant content and this will favor your ranking.
More quality links = Better domain authority
Every time a user shares content they bring to your website, a link is created. Link generation is one of the most important factors in SEO. This metric, in addition to many others, is an indicator for Google that if the user visits your website they will find the solution to their problem.
The Domain Rating is an indicator of Ahrefs, one of the main SEO tools, which measures the authority of the domain and thanks to external links this metric will be greater. The greater the authority, the easier it will be to position content as we discussed in this post on How long does it take to position a website?.
Social networks usually have a very high Domain Rating. From 0 to 100, one hundred being the maximum possible value, we find that LinkedIn has a 98, Twitter has a 99, Instagram another 99 and Facebook 100, and beyond these platforms, there are other less used networks but they allow you to generate very valuable links such as Pinterest with a 91, About.me also 91, among others.
Benefits in social media
As we have seen, social networks are very useful for improving SEO positioning. Now we will see what the advantages of Social SEO are in the social networks.
Quality content
SEO positioning is a fundamental part of Inbound Marketing since positioning content on the blog by resolving users' doubts is an excellent way to attract quality traffic to the website.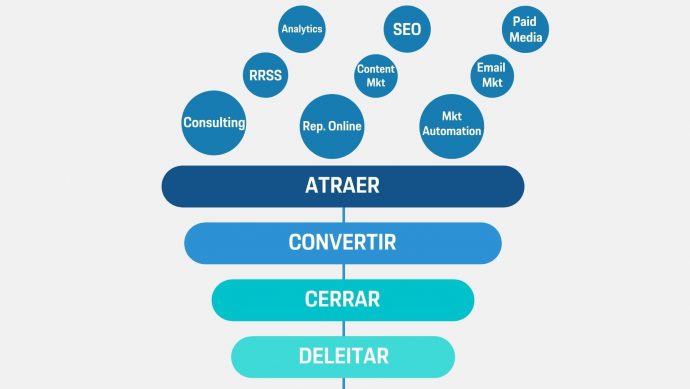 With the development of content marketing for the blog, you can reuse it for your social networks. For example, if it is a very extensive post talking about the advantages of a product, you can make a carousel with an image for each advantage and add a link so that the user can read it in more detail on the website.
For the creation of these posts, the experts in Inbound Marketing are based on some keywords through a keyword research in which they try to solve the main questions that users ask Google, so this content is relevant to your target audience, both on the website and on social networks.
Reputation in social networks
In marketing it is often said that content is king. In order for a user to start following you, and then continue to do so, it is essential that you offer them quality content.
If you publish valuable content on an ongoing basis, you will be able to become a reference in your sector, in addition to your users will share your posts with their friends, thus being able to get more followers, who may end up being customers.
Credibility
Nowadays, it is almost mandatory to be present on social networks if you are a company. It is a sign that the company is credible and more and more users are visiting the social networks of companies next to their website before buying a product or leaving their contact details.
Thanks to the content you have generated for your blog, you will be able to create publications where you show that you are an expert and that you know your business perfectly, thus achieving a better image for your potential customers.
Conclusion
Social SEO is an excellent method to help you achieve your goals faster, either relative to positioning on Google or on social networks. Combining these two channels correctly, together with content that provides value and an inbound marketing strategy, will allow you to obtain better results in two of the most important digital marketing channels today.