Cervezas Mica is a company dedicated to the production and distribution of natural and craft beers originating from the Sierra de Fuentenebro in Aranda de Duero. Mica has managed to stand out in both the national and international markets thanks to its distinctive flavor and quality.
Eight years ago, Juan Cereijo, the founder of Mica, decided to leave behind his successful professional career to pursue one of his dreams: creating a craft beer company. At Mica, he has been able to combine his passion for beer with his love for the countryside, creating a successful company that reflects his vision and values.
The essence of Cerveza Mica lies in the respect for its origins and the passion for the flavor of its beers. Since its establishment in 2014, Mica has been awarded numerous international prizes, including the Best Beer in the World at the World Beer Awards in London in 2017. Its success is attributed to the dedication of its team, who work hard to position the brand in the best restaurants in the country and make it a benchmark for flavor and quality worldwide. The beer has transcended borders and found success in markets such as the United States, France, China, and Russia.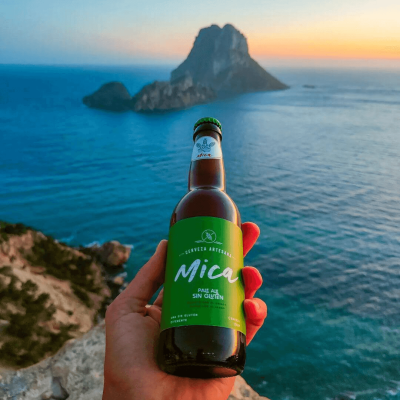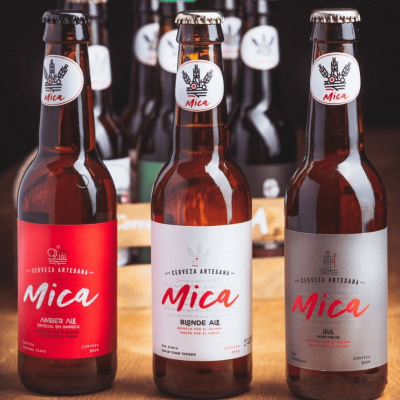 A legacy of tradition and modernity
Cervezas Mica has managed to capture the most valuable aspects of its place of origin in every bottle, combining the richness of its red-tinged land full of minerals with the ancestral knowledge of local agriculture. This approach allows each barley crop to become a unique and distinctive experience for beer lovers. The brand has been able to maintain the quality, authenticity, and essence that sets it apart while adapting to modern times and the preferences of the contemporary consumer.
Innovation and sustainability as strategic pillars:
Cervezas Mica shares a focus on innovation, generating a positive social impact, and placing sustainability at the core of its activities.
With the aim of expanding its market and consolidating its presence in the digital realm, the brand has decided to turn to Lifting Group and rely on our strategic Marketing Outsourcing teams. This strategic alliance will allow Mica to develop a comprehensive marketing strategy that drives its growth, increases sales, and strengthens its international visibility.
Lifting Group will play a fundamental role in the development of this strategy, working in collaboration with the brand to enhance its presence in the international market and leverage the potential of digital channels. Their actions will be focused on increasing sales and expanding Mica market share in countries such as the United States, France, Germany, and the United Kingdom, generating international visibility and recognition by implementing digital marketing initiatives that promote the brand and increase its recognition in target markets, and generating web reach and traffic.
Based on the set objectives, the Outsourcing team will work on a comprehensive marketing strategy that ensures consistency and coherence in the brand's communication across all channels, both online and offline. Some of the actions that will be implemented as part of the marketing outsourcing strategy include:
With this project, all the teams involved have the objective of achieving:
Boosting visibility
Enhancing brand recognition and positioning it as a reference in the industry
Establishing a communication strategy for the brand
Defining an Internationalization Plan, focused on the markets of greatest interest for the brand
Creating a Content Plan to drive actions in the Digital Channel
Establishing a loyalty strategy (email marketing)
Generating traffic and visibility to attract new customers and increase market share in the following markets: USA, France, Germany, and the United Kingdom
Defining a strategy for lead generation and increasing qualified leads for the final conversion of potential customers
What actions have been proposed and will be carried out by the team?
Optimización y gestión web
Review of the website and identification of potential areas for improvement.
Implementation of optimized content based on SEO.
Recurring website maintenance, as well as measurement of key performance indicators (KPIs).
Definition of a strategy for the different channels to work on (analyze the current ones and determine their implementation).
Definition of a Social Media Ads campaign strategy to promote the brand and products.
Implementation of optimized SEM campaigns (Google Ads) and Social Media Ads for lead generation.
Definition and segmentation of Landing Pages and copy.
Analysis of user search trends to define the organic search engine positioning strategy.
Design, definition, and implementation of a personalized Email Marketing strategy to improve acquisition and retention of potential customers.
Engage current customers with industry trends and updates.
Ideation, writing, design, and publication on various channels according to the established strategy.
Website maintenance, performance analysis, product catalog updates, and content.
Collaborate with the sales team of Cerveza Mica to define special actions for different Marketplaces and identify new sales channels opportunities.
Develop strategic campaigns for sales channels.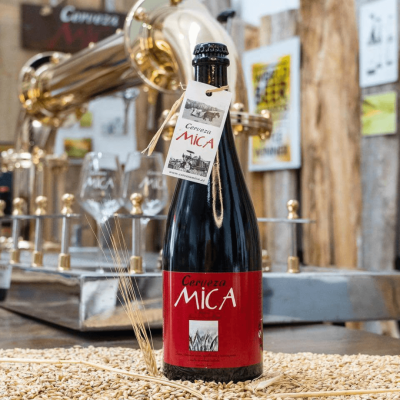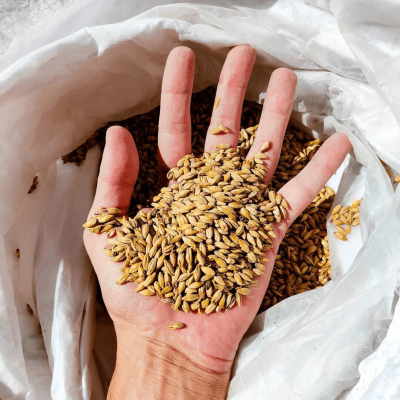 At Lifting Group, we appreciate the opportunity our clients give us to continue building new challenges and acquiring greater expertise. We are proud to be able to develop a project like this, which motivates and engages all of our teams.
Having a strategic partner capable of developing customized solutions will ensure the competitiveness and future performance of your projects.