Santa Clara International School was founded in 1968 considering the English language as a fundamental tool in the education of students. Since then, it has been creating its own programs in which creativity is part of the learning process. Currently, the school is in its third generation of owners, who continue to apply the same innovative spirit to the project. 
The institution's most cherished values are highly personalized teaching, commitment to small classes and inspiring teachers. Together, these virtues lead students to achieve future success through growth not only academically, but also socially and emotionally: because Santa Clara students are happy students. In addition 
Santa Clara International School defines itself as a school with a global education, 50% of the students are international and classes are made up of a maximum of 10 people. They focus on creating a stimulating environment where students can have freedom of thought.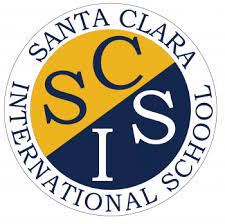 Santa Clara International School, turned to Lifting Group for the development and creation of a communication strategy plan for this year 2021. In order to carry out the project and the development of such a strategy, a set of objectives were defined that facilitated the implementation. Among them, the following stand out:
Communicate the news regarding the improvements and expansion of the center.
Communicate the educational concept of Santa Clara School and its commitment to the future.
To build loyalty and amplify its positioning of high educational value.
To achieve these objectives, our consulting team has focused on analyzing and defining the market in which it operates, with special focus on identifying the potential target audience in the different areas of influence; the main competitors, the brand and its current positioning. 
After this preliminary analysis, the communication strategy has been defined both offline and online, thus obtaining a 360º communication campaign to give visibility and position the school among its target audience. 
After defining the strategy, we worked on a month-by-month action plan to focus its implementation in a simple and practical way. 
We would like to thank Santa Clara International School for choosing Lifting Group as a partner for this ambitious and stimulating project.