Founded in 1982, Ventas Internacionales, S.A. (VISA) is a family-owned company, dedicated to the import and export business with more than 35 years of experience, and specialized in the commercialization of construction materials, filtration, PVC, insulation, composites and solutions for gardening, agriculture and sports. 
Its experience in these sectors gives the company a deep knowledge of the market and its products, and allows them to guarantee their customers a wide and contrasted advice to solve their requests. The company is currently present in 19 countries and manages more than 1,000 containers a year. The services it offers can be grouped into two main verticals: consultancy for the management of its clients' international operations, and reception, dispatch and transport of materials.
Ventas Internacionales, S.A. (VISA), continues its commitment to excellence under the principles of seriousness, perfection and dynamism, with the aim of offering top quality tools at the best price. Ventas Internacionales S.A., has been one of those customers who has once again relied on Lifting Group's services. A few years ago, it opted for hiring our digital services, specifically SEO and digital development, focused on increasing visibility, generating conversions and building customer loyalty.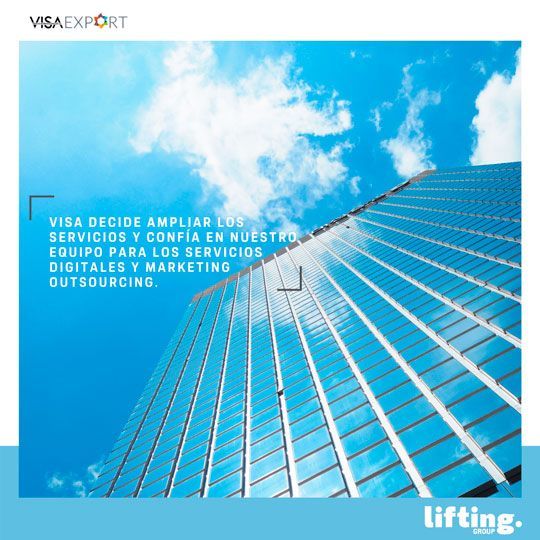 We continue to work on the company's digital services, to ensure the desired results, in addition to implementing this new Marketing Outsourcing service, with which we will give Visa a more global, complete and 100% personalized service, designing a customized strategy.  At Lifting Group, we are committed to the search for customized solutions in order to provide answers to all needs, adapting to each of our clients and to the personal situation of the companies. 
We would like to thank Ventas Internacionales, S.A. (VISA) for their continued trust in our teams and we hope to continue growing together for a long time to come.