We at Lifting Group are a responsible company concerned about our environment, which is why we have decided to go one step further in our commitment to the planet and consolidate what we were already doing informally.
Lifting Group wishes to be a benchmark Strategy and Marketing Consultancy and Agency, as well as a leader and pioneer of Marketing Outsourcing in Spain, but we also wish to set a good example in the environmental area. Social responsibility and sustainable development. We assume this duty as a company, as our small contribution to society and the planet.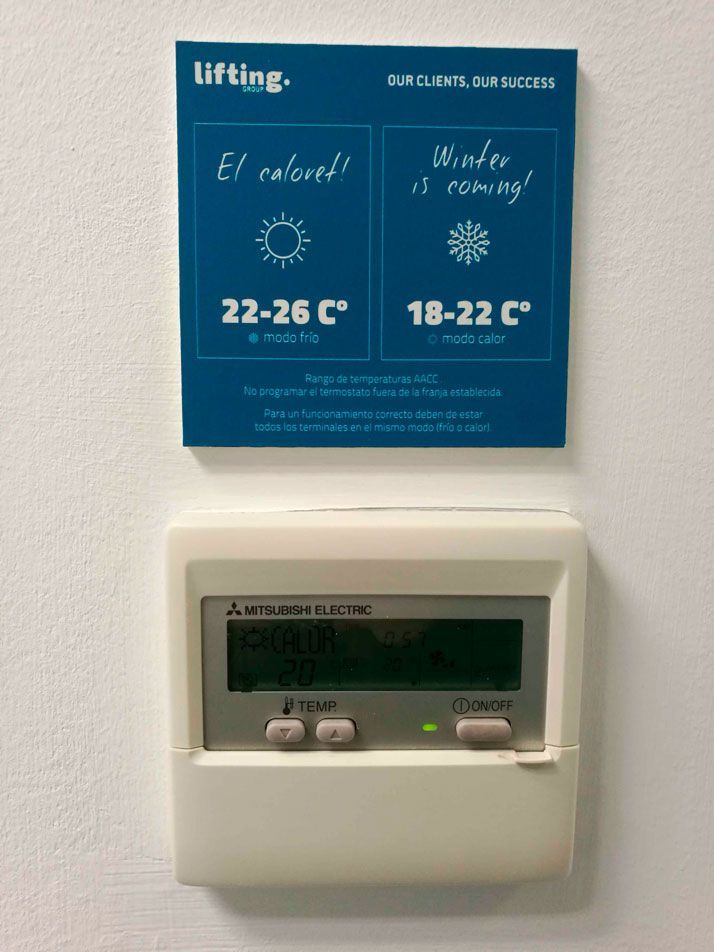 At Lifting Group we have implemented a new improvement measure, Lifting  Design Thinking sessions, which are highly specific, focused on different topics of interest for the members of Lifting Group.
We recently held an Environmental Design Thinking event, at which several members of our team not only worked to define and implement improvements and actions to reduce both our individual and collective impact, but also gave a training session and gave recommendations focused on optimizing our day-to-day practices, which will help to look after the environment.
Since December 2017, we have implemented a series of measures which will do our little bit for preserving the planet.
This Responsible Policy is divided into four different blocks which can be summarized as:
Think: We at Lifting Group always like to go one step further, so those responsible for this measure shall remain active at all times in the quest for all measures that can be implemented at the company which help the environment.
Teach: Training aimed at raising awareness of those points we can implement as workers, to be more sustainable.
Suggest: The whole team of Lifting Group can and should offer suggestions for improvement to make Lifting Group as eco-friendly as possible.
Apply: So far we have already put in place measures to insulate our offices against heat and A/C dispersion, we have installed special trays for recycled paper certified for all internal documentation, and waste separation containers, as well as engaging a specialist selective waste collection company.
At Lifting Group, we continue working on doing our little bit in the fight against climate change and respect for our planet.