"Life is divided into three periods—that which has been, that which is, that which will be. Of these the present time is short, the future is doubtful, the past is certain." One of the quotes attributed to Seneca the Younger and which is highly apt at moments at which we should review strategies, define new challenges and propose changes.
Last year, before August really got under way, we at Lifting Group set as one of our objectives the improvement of our internal methodology (link to the editorial of July last year), and over the course of this year, we have really noticed the changes implemented, narrowing the gap between the service desired and the real one. We are aware that we have a long way to go and that at Lifting Group, as pioneers of Marketing Outsourcing services in Spain, we chart improvements by blazing a trail and being a benchmark for others; however we also know that we are passionate about this challenge. We are now fully into implementing the second phase of improvements in our exclusive Marketing Outsourcing methodology, which is surely the one most perceptible to our clients both at the level of adding value and in effectiveness.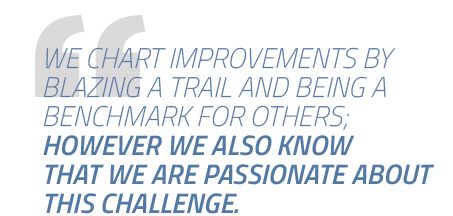 Taking up the thread of the initial phrase of Seneca's, if the past is certain and we are proud of it, the present is short and we are clear that our present is rewarding. First, because we are happy that we have improved considerably, not just in our methodology but also in the satisfaction of our clients (in our six-monthly survey of client satisfaction, we have improved 8 percentage points) and we have also improved in the satisfaction of our own team. Secondly, because we continue to have a clear idea of the way forward and what we must do for the future, which though always doubtful is also exciting.
Have a good summer!